PREPARE!
Do Something!
Other things
"
Other things
FARE THEE WELL!
Thursday, June 21, 2007
Dear blogging friends and family, I am going on an extended leave of absence from the blogging world, and regret that I will have to discontinue the postings at my personal site and the Berean site. I would like to thank all of you for contributing toward my education--you have shared in my personal growth. I do appreciate your prayers and continued support of the Berean as it continues under new leadership. Also, stay tuned for the new changes to come as the Bereans transitions into - www.CommonSenseChristian.com If God wills, I may return, but until then a fond farewell to you and may God bless. -Jack
posted by Jack Mercer @ 6/21/2007 02:35:00 PM


MONEY AS DEBT
Thursday, May 24, 2007
Hat Tip: Ann! (www.peoplesgeography.com)
posted by Jack Mercer @ 5/24/2007 03:26:00 PM


OFFICIAL NEWS SNIPET GLOBAL WARMING STATEMENT
Monday, May 14, 2007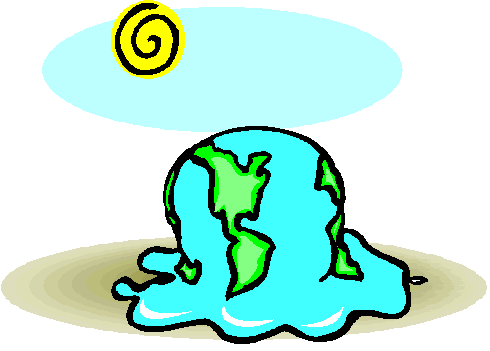 I discuss global warming on a lot of blogs. Global warming is a primary concern to many people. It seems to have trumped world poverty and disease, and the discussion of our freedoms, and seems to be second only to the war in Iraq. The following post is my official position on climate change. I am posting it for friends or fellow bloggers for purpose of referral.
Jack's Official Global Warming...Climate Change Position
1. I believe there may be global warming. Of course, the jury is still out on that one, but I don't particularly discount it.
2. I believe that science is too young to factually establish that global warming is anthropogenic. I am not saying that it isn't anthropogenic, just that it has not been established.
3. I believe that we have a generation of scientist who are untrustworthy in their presentation of data. While science doesn't lie, scientist are subject to the shortcomings of any human and have and do.
4. I believe that even if it is established that there is global warming and that it is anthropogenic, that it would hardly be possible to predict that it will be a crisis of monumental proportions that will bring about the extinction of our planet and its lifeforms.
5. I believe that the contemporary issue is driven more by politics and ideology than science, and it has tainted any evidence we have one way or the other beyond its usability. If the debate became strictly scientific we may arrive at a conclusive position, but until that happens we never will.
---
Expansion on points above:
1. Global warming AND cooling is supported scientifically. It has happened since the planet has been here. Apparently it is a natural cycle that existed eons before man even walked the planet, and quite possibly will happen long after we're gone.
2. As long as there are two opposing "scientific views" with supportable scientific data, it is not an established fact that we are going to face catastrophe from anthropogenic global warming. Neither side has an established case, nor can it. The jury is still out--if you have made up your mind already you are either:
Ignorant,
Gullible, or
An ideological nut case.
(And I say this will all due respect!)
3. Keep in mind that it has been scientists (not science) that has told us that: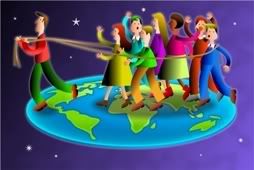 the world was flat,
that a nuclear bomb detonation would destroy the whole world,
that leaching blood would cure disease,
that the earth's population today would be 10 times greater than it is,
that the universe revolves around the earth,
that the Titanic was unsinkable,
that continents do not shift, etc.
It is also scientist who have lived off the accumulation of unbelievable sums of money in the name of science. SETI comes to mind--an amazingly expensive mechanism and project listening for the mother ship--aliens! I'm amazed they didn't hear the ET's that came and took away all those poor souls from the Heaven's Gate cult. It would be foolish to believe that the countless monies being spent on global warming research does insert a degree of bias into the "scientific" equation.
Scientific error, says Robert Park, "has a way of evolving ... from self-delusion to fraud. I use the term voodoo science to cover them all: pathological science, junk science, pseudoscience, and fraudulent science." In pathological science, scientists fool themselves. Junk science refers to scientists who use their expertise to befuddle and mislead others (usually juries or lawmakers). Pseudoscience has the trappings of science without any evidence. Fraudulent science is, well, fraud--old-fashioned lying.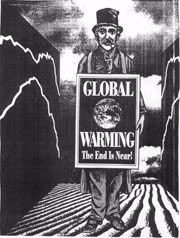 4. Man has been crying the destruction of the world from the street corner for as long as we have recorded history. "Repent, for the day is at hand." is a cry familiar to all of us. As human beings, we are fascinated with catastrophe and crises--it is what sells in our media, what fuels our weather channels, and what dominates our conversation on a daily basis. It is also our propensity to create fantastical scenarios where they are not, sometimes as a means of self-affirmation, sometimes to control the behavior of others, and sometimes simply for the thrill of the moment.
5. This is the crux of the matter. It doesn't matter what the evidence will say. The earth could be covered completely with ice from pole to pole from an ice age and it would not matter. Facts are immaterial to the political and religiously ideological mindset. With the intellectual and powerful--the issue is political, with the ignorant and simple-minded it is ideological. The rich and powerful will use this issue to leverage power and the all-too-willing sheep who follow them will be more than accommodating because of the emotional and spiritual affirmation they receive as a byproduct. While it may be scientists who may be swayed by money to present less than factual data, it is often the hangup of our leaders to exploit issues for their own profit or power. How many "crises" have we faced? Counting down from the most recent: 1. Recession 2. Oil depletion, 3. Energy, 4. Outsourcing, 5. WMD's, 6. Y2K, 7. Asteroid, 8. Ice age. The list is endless.
Also, keep in mind that as we progress, every time there is an climatic anomaly that doesn't support the global "warming" model, the term "climate change" will be used. For example, we have experienced record cool temperatures in the the South United States for this time of year. The reason is because of "climate change", which is "global warming" propagandized. (Sort of like in the '70s when pro-abortion became "pro-choice").
Conclusion:
The News Snipet has been and is about making predictions. The prediction is that governments world-wide will use this issue as a means of increasing taxation and regulation. They will use is as a means of taking freedoms and eliminating personal property. Many people will suffer as a result of draconian policies that are issued based on faulty data. Problems like world poverty and disease will be placed on the back burner for a pipe dream.
Collateral damage in the WAR ON CLIMATE CHANGE.
Visit here for your Global Warming Fix.
Labels: anthropogenic global warming, global warming, man-made global warming
posted by Jack Mercer @ 5/14/2007 03:23:00 PM


ANOTHER BLOGGER MAKES HISTORY! DISCOVERS LINK BETWEEN EARTH AND MARS GLOBAL WARMING!
Thursday, May 03, 2007
Climate change hits Mars-News-UK-TimesOnline: "Mars is being hit by rapid climate change and it is happening so fast that the red planet could lose its southern ice cap."

The Mystery!

It has been discovered that the planet Mars is experiencing global warming since the 1970's in line with our own Earth. Since contemporary science has factually established that Earth's problem is caused by increased CO2 emissions due to human activity, it has left many scientists scratching their heads about Mars. Mars' atmosphere is already 95% carbon dioxide, so even if it increased to 100% it wouldn't make a whole lot of difference--not to account for the rapid warming that we are witnessing on such a grand Martian scale. Scientist have failed to take into consideration other greenhouse gases in this equation however.

A Suspect?

Not long ago, it was reported that greenhouse gas emissions from cows contribute toward our global warming dilemma. Man's insatiable appetite for beef drove a precipitous increase in the bovine population. Earth Church indicated that solutions were being sought for this problem, and everything from cattle-itic converters (attachable smog pumps for cows) to gengineered grass has been considered. Just recently the EU (European Union) suggested a "Cow Bean-o" type approach to decrease alarmingly rising cow emissions.

Putting it together - Mystery Solved!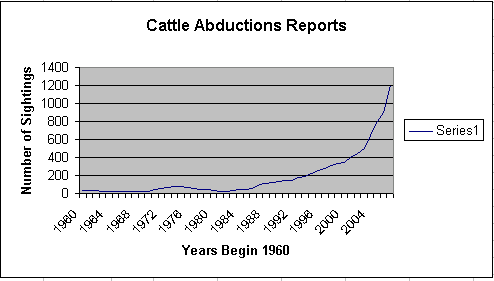 Since the 1960's cattle abductions have increased. Figure 1. above closely resembles the accepted model used by scientist to prove anthropogenic global warming (fig. 2 below).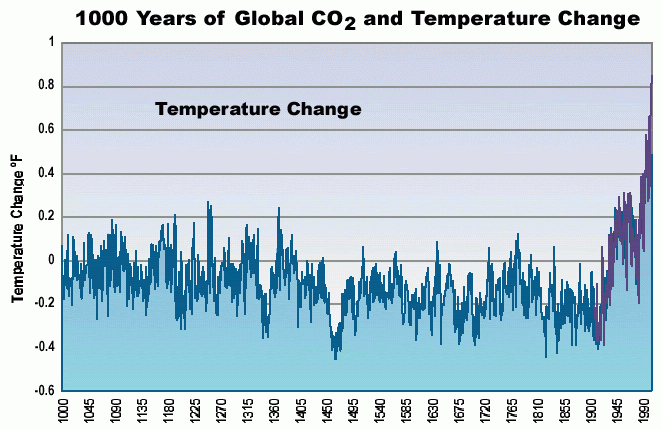 There is an observable spike during the "cooling period" during the 1970's in cattle abductions, an anomaly which most assuredly accounted for the decrease in temperatures during that time period on earth, (cattle population dropped precipitously), which started the trend toward warming on Mars in the 1970s*. It is obvious that the increase in the martian cattle population caused increases in that other deadly greenhouse gas, methane, to rise to dangerous levels giving rise to the latest trend in Martian global warming.
Conclusion!
Global warming is taking place on Mars for the same reason it is taking place on earth. It is due to ANTHROPOGENIC greenhouse gases.
MAN AND HIS WANTON APPETITES CREATED A COW GLUT WHICH CAUSED BOVINTHROPOGENIC WARMING WHICH ULTIMATELY HAS LEAD TO ALIENOPOGENIC GLOBAL WARMING. MAN--ULTIMATELY TO BLAME FOR GLOBAL WARMING ON MARS.
---
ARCHIVE OF EVIDENCE
Pictured: Cows Grazing on Mars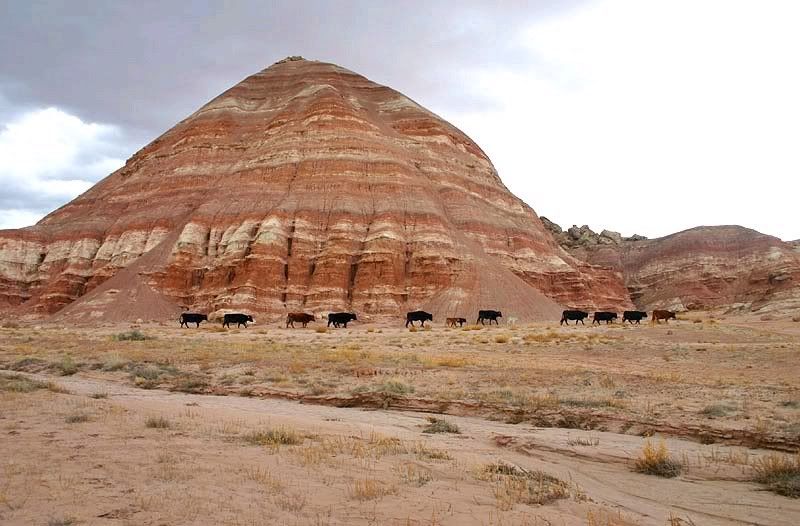 Video Evidence of Abduction
Photo of actual cow abduction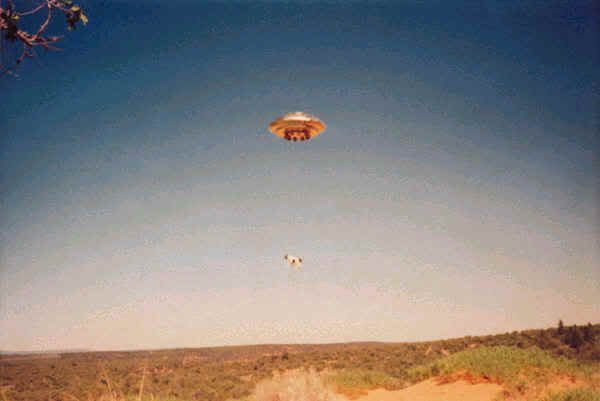 *There are two questions brought up here. Why is there a steady increase in cow production in light of so many abductions? Why was there increased alien earth activity during the 70s? Theories under consideration for the first question extend from "herd trimming"-(similar to hunting deer in order to increase deer population) to the "increase in vegans." Theories concerning the second are from "alien fascination with the free love movement" to the "advent of George Lucas' Star Wars."
---
History will remember us Bloggers:
Bloggers forced Trent Lott to step down as majority leader for racist comments
Bloggers uncovered forgery behind Dan Rather's "Bush Military Documents"
Bloggers, using same scientific criteria earth scientist use to establish anthropenic global warming, uncover link between Mars and Earth's global warming.
posted by Jack Mercer @ 5/03/2007 02:50:00 PM


SAINTS BE PRAISED! « The Church of the Earth
Sunday, April 29, 2007
THE NEWS SNIPET OPENED ANOTHER SITE TO KEEP TRACK OF THE GLOBAL WARMING INSANITY. IT IS CALLED WWW.EARCHCHURCH.WORDPRESS.COM. UNFORTUNATELY, IT TAKES A LOT OF TIME AND ENERGY TO MAINTAIN SUCH. THE FOLLOWING ARTICLE WAS POSTED BY JACK AS A PARODY. COMPLETELY NOT SERIOUS.

SAINTS BE PRAISED! « The Church of the Earth: "NSP. President George W. Bush, one of our newest acolytes, in cooperation with the new church committee formed by Bishop Nancy Pelosi are working on new ways to combat the warming of our Great God/ess Mother Earth. Since it is a known fact that the cow population in the world produce more methane emissions resulting in more CO2 than all of the cars in the world combined, approximately $1 Billion has been appropriated to research to combat cow flatulence.

Green Technologies, a subsidiary of Soros Industries, received a grant of approximately $33 million for a feasibility study for attachable smog pumps. These smog pumps would be attached to the cows' rear end, and include their own catalytic converter. Proposed legislation that would go along with this would be annual cow emission inspections.

Vegan Biotech, received a grant for $55 million to gengineer grass–biotechnically altering the genetic structure of grass. Initial tests have been inconclusive, but the Bishop Pelosi has already given the go ahead to raize the entire grazing lands world wide and replace it with "Less-Gas Grass" (patent pending).

Other monies have been allocated to Beano to develop Cow-Beano, complete with legislation requiring random blood tests for bovines and a new agency to head this initiative.

GLORY, GLORY"

JACK WAS JUST KIDDING...BUT...HERE IT IS!

The Sun Online - News: New law sounds full of hot air: "The official EU declaration demands changes to animals' diets, to capture gas emissions and recycle manure."
posted by Jack Mercer @ 4/29/2007 06:34:00 PM


THE CONTEMPORARY CHURCH OF WESTERN WHITE LIBERALISM
Thursday, April 26, 2007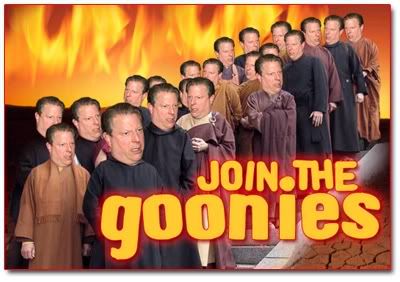 Recently a friend, Doug, got fed up and let loose on an issue. He was tired of mincing words and being diplomatic, and just wanted to tell it like it is.
The News Snipet is going to do the same.
---
Not long ago, the News Snipet pointed out that white western liberals throughout the world are faced with a new dilemma. One of their pet issues, global warming, was going to clash with another of their pet issues, poverty.
Visit here for the full article
---
Contemporary white western liberalism is a religion, and behaves like any other religion--it is all about controlling others based on "religious" principles without consideration of the original message and its intent.
In the name of tolerance, one becomes ultimately intolerant.
Broad mindedness ultimately becomes narrow-minded.
Non-discrimination becomes in discrimination which ultimately becomes discrimination.
One can only expect, that the results of this widespread and popular religion will yield the same fruit of any "theocracy."
The banners have been unfurled, and as "Onward Liberal Soldiers, marching as to war" swells from rank and file the machine grinds underfoot any opposition. Collateral damage is expected and acceptable, because the cause is self-affirmingly righteous.
---
This religious hysteria is beginning to harm people who are close to me, like
Mr. Bobbie
, not only that, but the effects are touching many world wide.
AOL News reports just one example:
"This week's story that no one read and everyone should have is about tortilla riots in Mexico. Yes, tortilla riots. In Mexico. Some 75,000 people protesting the rising price of tortillas.
Not to be overly blunt, but who cares, right? It's just a single grocery item in some other country. But the reason the people are up in arms is more important than anyone realizes.
Poor Mexicans rely on tortillas for their diet. And a lot of other poor people in a lot of other places rely on other foodstuffs made from corn.
The problem is ethanol. Ethanol, that fuel additive that reduces pollution and helps us wean our dependency on foreign oil and makes farmers rich and politicians look silly when they stump in Iowa. As the U.S. adds more ethanol to its gasoline, the price of corn is surging dramatically, leading to extreme market volatility."
---
While its religious leaders like Al Gore, a small, despicable and self-absorbed man who fancies himself the savior of the world, purchase "energy credits" (See
HERE
and
HERE
)and jet around the world preaching the gospel of "DO AS I SAY DO, NOT AS I DO", people are going to bed hungry at night.
While its religious groupies, like Sheryl Crowe who don't comprehend that much of the world can't even afford toilet paper, much less luxuriate in 1-3 sheets, engage in orgiastic consumption, old people are going to die from a lack of heating and cooling.
The blood of millions of innocents drips from the the hands of the world's religions and its warmongers, and this religion is no different.
This coming winter, many poor people will experience cold like never before because of liberal "green" energy policy and its impact on utilities.
This coming year, many poor people will go hungry as a result of misguided and moronic policies like the one mentioned above.
This coming decade more people will be pushed lower down the economic scale as a result of skyrocketing energy prices, regulation and taxation.
All for actions based on "all available evidence" pointing to something that doesn't exist.
Western white liberals, you have lost your moral authority to judge the likes of President Bush and his war machine. Your policies will make he and his cronies look like amateurs. You have lost your moral authority to point at the military-industrial complex and its death and destruction. You have lost your moral authority because your hands are covered with the same filth you claim to loathe.
Western white liberals used to think.
Western white liberals used to care.
But what was once a faith, is now just another dominating religion.
---
To read stories of other religious people who forgot what it was all about and had become with the "collateral damage" of their belief systems go here

Labels: angry white liberals, contemporary liberals, global warming, man-made global warming, religion
posted by Jack Mercer @ 4/26/2007 10:33:00 AM


FREEDOM OF SPEECH AND PRESS
THE LEFT ONCE AGAINST ASSAULTS THE FIRST AMENDMENT

Dean: Bar Media and Candidates Will Talk: "Dean: Bar Media and Candidates Will Talk The head of the Democratic Party said Wednesday that the best way to get presidential candidates to talk frankly about issues is to lock out the media. During the Mortgage Bankers Association conference, a banker expressed frustration with candidates who only talk in sound bites and wondered how that could be changed. Howard Dean, once a presidential candidate, offered a simple solution.

'I suggest you have candidates in to meetings like this and bar the press,' Dean said. "

THE SNIPET HAS WRITTEN NUMEROUS ARTICLES ON FREEDOM OF SPEECH AND THE LEFT'S ASSAULT ON IT. FREEDOM OF SPEECH TO THE LEFT MEANS THEY ARE FREE TO SAY WHAT THEY WANT.

http://newssnipet.blogspot.com/2007/01/freedom-of-speech.html

http://newssnipet.blogspot.com/2006/04/blogtegrity.html

http://www.informationweek.com/news/showArticle.jhtml?articleID=181503705&subSection=Columns

"Ideology has very little to do with 'consciousness' -- it is profoundly unconscious." Louis Althusser

Labels: FREEDOM OF SPEECH AND PRESS
posted by Jack Mercer @ 4/25/2007 03:27:00 PM


ITS A WASTE OF TIME, INHOFE!
GW ALARMISTS LIKE HOLLYWOOD AND GORE ARE ALL ABOUT TELLING OTHERS WHAT TO DO, NOT ABOUT DOING THEMSELVES. IT'S A RELIGION, AND THATS WHAT RELIGIOUS FANATICS DO.

Inhofe dares Hollywood to take warming pledge - Nation/Politics - The Washington Times, America's Newspaper: "Inhofe dares Hollywood to take warming pledge By Eric Pfeiffer THE WASHINGTON TIMES April 24, 2007

A leading skeptic of global-warming science is challenging celebrity activists such as Al Gore and Sheryl Crow to lower their 'carbon footprint' to the same level as the average American by Earth Day in April 2008.

'I simply believe that former Vice President Al Gore and his Hollywood friends who demand we change the way we live to avert this over-hyped 'crisis' not only talk the talk, but walk the walk,' said Sen. James M. Inhofe, Oklahoma Republican. "
posted by Jack Mercer @ 4/24/2007 07:37:00 AM


MEDIA GUN SPIN...
INTERESTING NOTE OF THE DAY: DID YOU KNOW THAT THERE ARE MORE DEATHS FROM AUTOMOBILES BEING USED AS DEADLY WEAPONSPER YEAR THAN FROM ALL OTHER WEAPONS COMBINED? AS THE OLD SAYING GOES: "IF CARS ARE OUTLAWED, ONLY WOMEN WILL HAVE CARS"

Poll Finds Twice as Many Blame Culture as Guns, But ABC Spikes It --4/24/2007-- Media Research Center: "Poll Finds Twice as Many Blame Culture as Guns, But ABC Spikes It

ABC News polling chief Gary Langer, in a posting buried on ABCNews.com, revealed that a poll taken Sunday discovered that when 'asked the primary cause of gun violence, far more Americans blamed the effects of popular culture (40 percent) or the way parents raise their children (35 percent) than the availability of guns (18 percent).' ABC's World News on Monday devoted nearly two minutes to results of ABC's survey, but didn't get to that finding which shows the public does not share the media assumption that gun availability is to blame for the murders at Virginia Tech. "
---
Poll Finds Twice as Many Blame Culture as Guns, But ABC Spikes It --4/24/2007-- Media Research Center: "Fineman to Democrats on Guns: 'You Gonna Do Something Now?!'
Newsweek's Howard Fineman's first instinct when he heard about the Virginia Tech shootings was to call up the Democratic leadership on Capitol Hill and ask for gun control legislation. On this past weekend's syndicated Chris Matthews Show, the Newsweek political reporter admitted 'the first thing he did' was call the Democrats to demand: 'Okay, you gonna do something now?!' "
posted by Jack Mercer @ 4/24/2007 07:30:00 AM


I CAN SIN AND DESTROY WHAT I WANT...
Saturday, April 21, 2007
...JUST AS LONG AS I HAVE THE MONEY TO PAY FOR IT.American Thinker Blog: Carbon credits: indulgence or commutation fee?: "The ability of wealthy individuals like Al Gore to purchase what amounts to rights to pollute by buying carbon credits is a repulsive moral dodge, demanding us to consider useful analogies. One comparison that has occurred to many is the sale of Papal Indulgences that so infuriated Martin Luther. Taxprof picked up on this analgy in commenting on the 'get out of jail free' card for pollution guilt that was part of the gift bag given to all Academy Awards presenters. But I think there is another good analogy, much closer to hand, both geographically and temporally.

During the Civil War, it was possible for well-to-do men who were drafted to pay a $300 "commutation fee" and escape the draft. The move sparked much public outrage, creating the impression that the war was a "rich man's war" and probably contributing to the disgraceful draft riots in New York City, which led to the lynching of African Americans.

It seems to me that the purchase of carbon credits is a direct imitation of commutation fee. I don't expect to see SUV-deprived soccer moms lunching the wealthy outside of fixed base operator terminals at haunts of private jet-setters like Teterboro and Santa Monica Airports, but I do expect public revulsion to rise and rise, as sacrifices demanded of ordinary people are evaded by the wealthy. The war on global warming seems very much a "rich man's war.""

Want to read up about carbon credits? If you're a leftist and want to read about what a joke they are from a leftist source, go to Slate
posted by Jack Mercer @ 4/21/2007 02:09:00 PM


I DON'T CARE WHO YOU ARE...
Friday, April 20, 2007
...OR WHAT YOUR POSITION IS ON THE WAR, ANYONE IN THEIR RIGHT MIND COULD ONLY LABEL THIS GUY AS NUTS.My Way News - Reid Offers Bleak Assessment of Iraq War: "WASHINGTON (AP) - Senate Majority Leader Harry Reid said Thursday the war in Iraq is 'lost,' triggering an angry backlash by Republicans, who said the top Democrat had turned his back on the troops. The bleak assessment - the most pointed yet from Reid - came as the House voted 215-199 to uphold legislation ordering troops out of Iraq next year."
posted by Jack Mercer @ 4/20/2007 12:31:00 PM


GLOBAL WARMING NEWS
Scientist: Warming not caused by humans: "Spencer, a principal research scientist at the University of Alabama in Huntsville and former NASA scientist, said he knows he's in the minority with his opinions, but he doesn't believe manmade influences are causing catastrophic climate changes. "

Article | Reuters: "BRUSSELS (Reuters) - skeptics of the seriousness of global warming complained on Wednesday of not being heard by the public or policy makers while warning governments to take a second look at the scientific consensus on climate change. Scientists who doubt the scope and cause of climate change have trouble getting funding and academic posts unless they conform to an 'alarmist scenario,' said Roger Helmer, a British member of the European Parliament, at a panel discussion on appropriate responses to rising global temperatures."
posted by Jack Mercer @ 4/20/2007 07:13:00 AM


HILARY AND PARTIAL BIRTH ABORTION
Thursday, April 19, 2007
"It is precisely this erosion of our constitutional rights that I warned against when I opposed the nominations of Chief Justice Roberts and Justice Alito." Hilary Clinton - President of the United States - Elected 2008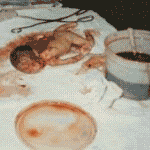 NOTE: IF THE ABOVE IMAGES OF PARTIAL BIRTH ABORTION DISTURB OR OFFEND YOU IN ANY WAY, THEN PLEASE FEEL FREE TO SEND A THANK YOU NOTE TO JUSTICES KENNEDY, ROBERTS, ALITO, THOMAS AND SCALIA.
posted by Jack Mercer @ 4/19/2007 07:55:00 AM


YES, VIRGINIA, CARS KILL INNOCENTS
AT THE RISK OF BEING INFLAMMATORY...

The mind of the modern liberal is the mind of a child--someone unwilling or unable to fully analyze and process an issue to its complete conclusion.

As a child my young first love was struck by a drunk driver and killed. For the next 20 years I blamed alcohol for her death. Even at the young age of 12 years old, I was probably smarter than the average left-wing fringe liberal who would have blamed the car for her death.

Yes, Virginia, guns kill innocents - Crime File - NY Daily News By MICHAEL DALY. DAILY NEWS COLUMNIST"

Following this line of logic, lets make some more headlines like Mr. Daly's:

Yes, Virginia, cars kill innocents

Yes, Virginia, alcohol kills innocents

Yes, Virginia, student visa's for South Koreans kill innocents

Yes, Virginia, video games kill innocents

Yes, Virginia, violent movies kill innocents

Yes, Virginia, education kills innocents

Yes, Virginia, abortion doctors kill innocents...wait, that one is correct.

A child focuses on the superficial and rarely ever understands the real problem.

The truth of the matter is: The truth of the matter is: Yes, Virginia, moral relativsm is on the rise in this nation, so expect more self-centricity, more man-centered humanism which will...kill innocents.

BTW, the left accuses President Bush of killing innocents--he doesn't do that! Its the rifles in the hands of the soldiers or the missles or the tanks, or the...

Truly pathetic...

Labels: contemporary liberals, gun control, idiot control, liberalism, moral relativism
posted by Jack Mercer @ 4/19/2007 07:28:00 AM


WHAT'S YOUR CAUSE?
Wednesday, April 18, 2007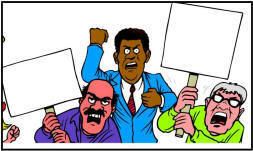 Today's ideologues are so concerned about causes, they have ceased to truly care about the people supposedly represented by them. These people are so "cause" driven they fail to even consider the people they hurt in the process. This demonstrates a degree of "sociopathic" behavior that seems to be epidemic.
The right-wing abortion protester outside of a clinic who engages in hurtful and abusive behavior toward the hurting young client who is trying to enter, is such an example. Another is the warmonger who is unconcerned with "collateral damage."
Consider the left-wing global warming crusader. They will feed into and support hysterical assertions and doomsday scenarios, supported by little evidence, while empowering opportunistic governments and politicians to enact poorly conceived and damaging legislation most directly affecting the poor in their struggle to make a living and provide for their own comfort. Add to this homosexual rights groups who push for sanctions against the Boy Scouts fully understanding that the donations by such organization as the United Way go toward funding the underprivileged (poor)participants.
However...
this mindset has never been more evident than last night, the callousness and uncaring nature of the contemporary ideologue:
Two days ago a man killed 32 people at Virginia Tech. He happened to use a gun to accomplish this. Every news show last night came out in full force with the gun-control advocates to begin advancing the anti-gun agenda. They don't care about the loved ones who lost family or friends, they could care less that people's worlds are upside down. They couldn't wait ten minutes to get themselves in front of the camera to begin pounding away at their message. The only thing they care about is their cause, no matter who they hurt.
Dare I say, that many even seemed gleeful for the opportunity the Virginia Tech massacre afforded them.
Collateral damage--nothing more.
What a sick and repugnant nation we have become.
---
Case in point - It does not take long before truth is affirmed. Read this and weep.
posted by Jack Mercer @ 4/18/2007 08:58:00 AM


WHAT A REFRESHING ARTICLE!
Monday, April 16, 2007
HERE IS A JOURNALIST WHO ACTUALY REPORTED THE NEWS. REPORTING THE NEWS IS NOT ABOUT REPORTING THE NEWS ANYMORE, IT IS SOMEHOW, SOMEWAY INJECTING PERSONALY IDEOLOGY INTO THE MISSIVE TO MANIPULATE THE READER. THIS ARTICLE TELLS IT LIKE IT IS. INDEED A RARE ARTICLE IN TODAY'S FEVERISHLY "RELIGIOUS" SOCIETY. CAN YOU SPOT WHAT'S MISSING?My Way News - Record Storm Pummels East Coast: "Record Storm Pummels East Coast"
posted by Jack Mercer @ 4/16/2007 08:54:00 PM


GLOBAL WARMING NEWS
HAT TIP: Dan (www.stuffthatsgoingon.blogspot.com)

Doubting doomsday - The Boston Globe

Our global-warming debate is contentious enough as it is. The last thing we need is to be disparaging the integrity of every scientist who takes a strong stand either way. Tempting though it may be to think otherwise, not every true believer is a scoundrel -- and not every heretic is a shill.
posted by Jack Mercer @ 4/16/2007 08:35:00 PM


CREEPING SOCIALISM CONTINUES TO CREEP
As US tax rates drop, government's reach grows | csmonitor.com: "Slightly over half of all Americans – 52.6 percent – now receive significant income from government programs, according to an analysis by Gary Shilling, an economist in Springfield, N.J. That's up from 49.4 percent in 2000 and far above the 28.3 percent of Americans in 1950. If the trend continues, the percentage could rise within ten years to pass 55 percent, where it stood in 1980 on the eve of President's Reagan's move to scale back the size of government. "
posted by Jack Mercer @ 4/16/2007 01:43:00 PM


RUSH AGREES WITH JACK AGAIN!
RUSH LIMBAUGH: 80% CHANCE HILLARY IS GOING TO BE NEXT PRESIDENT...
posted by Jack Mercer @ 4/16/2007 01:25:00 PM


QUOTABLE QUOTES
Sunday, April 15, 2007
"A fear of weapons is a sign of retarded sexual and emotional maturity" Sigmund Freud

"I used to say that politics was the second oldest profession, but have found that it bears a gross similarity to the first" Ronald Reagan

"The 'taxpayer', one who works for the government but doesn't have to take the civil service exam" Ronald Reagan

"A vote is like a rifle. Its usefulness depends upon the character of its user." Theodore Roosevelt

"You cannot help men permanently by doing for them what they should be doing for themselves" Abraham Lincoln
posted by Jack Mercer @ 4/15/2007 08:02:00 PM


WAIT! THIS ISN'T RACIST!
Saturday, April 14, 2007
German army recruit given racist orders in training | International News | Reuters.com: "BERLIN (Reuters) - The German Defence Ministry is investigating an amateur video clip of a German army instructor ordering a recruit training with a machine gun to imagine he is firing at 'African Americans' who are insulting his mother. German television networks on Saturday aired the video clip. 'You're in the Bronx, a black van pulls up in front of you and three African-Americans get out and start really insulting your mother ... now do something!' the instructor says in German while a recruit lying on the ground starts firing his gun."
posted by Jack Mercer @ 4/14/2007 01:33:00 PM


NEVER UNDERESTIMATE AMBITION!
OUR NEXT PRESIDENT

Wellesley Class Sees 'One of Us' Bearing Standard - New York Times: "For her Wellesley classmates, Hillary Clinton's quest to become the first female president is a generational mirror. Some like what they see; others are less certain. They were there for her fiery commencement speech, delivered at the height of the Vietnam War, when she described her class's search for a "more immediate, ecstatic and penetrating mode of living" and said that every protest was "unabashedly an attempt to forge an identity in this particular age." The speech landed Hillary Rodham in the spotlight as a celebrated archetype of a new generation of women. "We were very proud of her: she was a feminist; she was outspoken," said Jane Moss, a classmate who now teaches French at Colby College. "Hillary was speaking for all of us, for a generation that felt we weren't being heard.""
posted by Jack Mercer @ 4/14/2007 01:26:00 PM


GLOBAL BIG BROTHER. SCARY!
Researchers explore scrapping Internet - Yahoo! News: "NEW YORK - Although it has already taken nearly four decades to get this far in building the Internet, some university researchers with the federal government's blessing want to scrap all that and start over. ADVERTISEMENT The idea may seem unthinkable, even absurd, but many believe a 'clean slate' approach is the only way to truly address security, mobility and other challenges that have cropped up since UCLA professor Leonard Kleinrock helped supervise the first exchange of meaningless test data between two machines on Sept. 2, 1969. The Internet 'works well in many situations but was designed for completely different assumptions,' said Dipankar Raychaudhuri, a Rutgers University professor overseeing three clean-slate projects. 'It's sort of a miracle that it continues to work well today.'"
posted by Jack Mercer @ 4/14/2007 12:22:00 PM


WHAT WOULD JESUS DO?
Thursday, April 12, 2007
CBS FIRES EMBATTLED RADIO SHOCK-JOCK DON IMUS 'EFFECTIVE IMMEDIATELY'

Sort of illustrates which side the "Reverends" Al and Jesse are on. The Jesus I serve did not go out of his way to destroy others, no matter what they did.

Luke 23:34 Then said Jesus, Father, forgive them; for they know not what they do. And they parted his raiment, and cast lots.
posted by Jack Mercer @ 4/12/2007 03:56:00 PM


SOME DEBATE...
IT WAS LIKE ME TRYING TO TALK MYSELF OUT OF ICE CREAM.

Dana Milbank - Kerry and Gingrich Hugging Trees -- and (Almost) Each Other - washingtonpost.com: "Before Kerry got a word in, Gingrich conceded that global warming is real, that humans have contributed to it and that 'we should address it very actively.' Gingrich held up Kerry's new book, 'This Moment on Earth,' and called it 'a very interesting read.' He then added a personal note about saving vulnerable species from climate change. 'My name, Newt, actually comes from the Danish Knut, and there's been a major crisis in Germany over a polar bear named Knut,' he confided."
posted by Jack Mercer @ 4/12/2007 12:44:00 PM


ITS GOOD TO FINALLY LAY TO REST...
...THE MYTH THAT GEORGE BUSH STOLE THE ELECTION

In 5-Year Effort, Scant Evidence of Voter Fraud - New York Times: "WASHINGTON, April 11 — Five years after the Bush administration began a crackdown on voter fraud, the Justice Department has turned up virtually no evidence of any organized effort to skew federal elections, according to court records and interviews.

Although Republican activists have repeatedly said fraud is so widespread that it has corrupted the political process and, possibly, cost the party election victories, about 120 people have been charged and 86 convicted as of last year."
posted by Jack Mercer @ 4/12/2007 08:26:00 AM


GET WITH IT, MR. BOBBIE
Wednesday, April 11, 2007
Mr. Bobbie is a friend of mine. He has cancer, incurable, for which he gets radiation. His wife, Glendale, has a brain tumor--undetermined at present whether its malignant or not.

Mr. Bobbie gets a social security check each month. His rent alone accounts for over half. Not long ago, we cleaned out a storage building on my property. Mr. Bobbie took most of what I had to sell at the Jockey Lot, something he tries to do just to keep living.

Mr. Bobbie drives a 1983 Chevy Caprice. Its not all tricked out like. Its pretty beat up, shabby--runs used tires on it.

Makes about 10-12 miles to a gallon...
---
I was watching a news debate type show called "Bulls and Bears" on one of the cable network news channels. There were three people debating, with one moderating. There was a pretty young blond woman, Laura who indicated that the recent rise in gasoline prices was a good thing because it battled global warming, that it would force auto makers to create more "hybrids" and also force consumers to buy more "hybrids."
---
Mr. Bobbie is having to borrow money from friends and family to get enough gasoline to get him to his cancer treatments and the jockey lot and back. Money that he pays back out of the meager sales he makes.

Its a good thing Mr. Bobbie has to pay high prices for gas, because he really needs to break down and buy himself one of those shiny new hybrids.
---
"Some wealthy elitists in our country who cannot tell fact from fiction, can afford an Olympian detachment from the impacts of draconian climate change policy. For them, the jobs and dreams destroyed as a result will be nothing more than statistics and the cares of other people. These consequences are abstractions to them. I can name many of the thousands of the American citizens whose lives will be destroyed by these elitists' ill-conceived 'global goofiness' campaigns."

Labels: global warming, man-made global warming
posted by Jack Mercer @ 4/11/2007 12:29:00 PM


About Me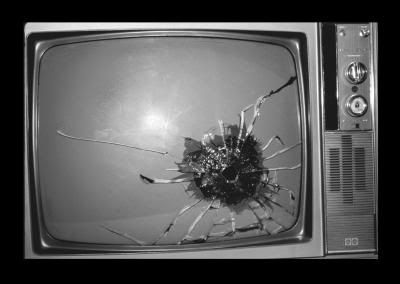 Name: Jack Mercer
Home:
About Me:
See my complete profile

"Snipet" (pronounced: snipe - it) is not a word.It is a derivative of two words: "Snipe" and "Snippet".




Miriam Webster defines Snipe as: to aim a carping or snide attack, or: to shoot at exposed individuals (as of an enemy's forces) from a usually concealed point of vantage.




Miriam Webster defines Snippet as: : a small part, piece, or thing; especially : a brief quotable passage.




In short, "Snipets" are brief, snide shots at exposed situations from a concealed vantage point.

WARNING! With due reverence to the Bill of Rights and the First Amendment there is NO comment policy on the News Snipet.

Other things
Archives
Politics
Template by