Climate change hits Mars-News-UK-TimesOnline: "Mars is being hit by rapid climate change and it is happening so fast that the red planet could lose its southern ice cap."

The Mystery!

It has been discovered that the planet Mars is experiencing global warming since the 1970's in line with our own Earth. Since contemporary science has factually established that Earth's problem is caused by increased CO2 emissions due to human activity, it has left many scientists scratching their heads about Mars. Mars' atmosphere is already 95% carbon dioxide, so even if it increased to 100% it wouldn't make a whole lot of difference--not to account for the rapid warming that we are witnessing on such a grand Martian scale. Scientist have failed to take into consideration other greenhouse gases in this equation however.

A Suspect?

Not long ago, it was reported that greenhouse gas emissions from cows contribute toward our global warming dilemma. Man's insatiable appetite for beef drove a precipitous increase in the bovine population. Earth Church indicated that solutions were being sought for this problem, and everything from cattle-itic converters (attachable smog pumps for cows) to gengineered grass has been considered. Just recently the EU (European Union) suggested a "Cow Bean-o" type approach to decrease alarmingly rising cow emissions.

Putting it together - Mystery Solved!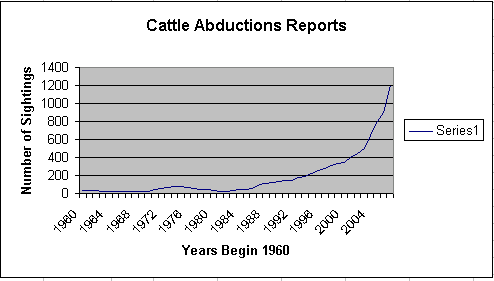 Since the 1960's cattle abductions have increased. Figure 1. above closely resembles the accepted model used by scientist to prove anthropogenic global warming (fig. 2 below).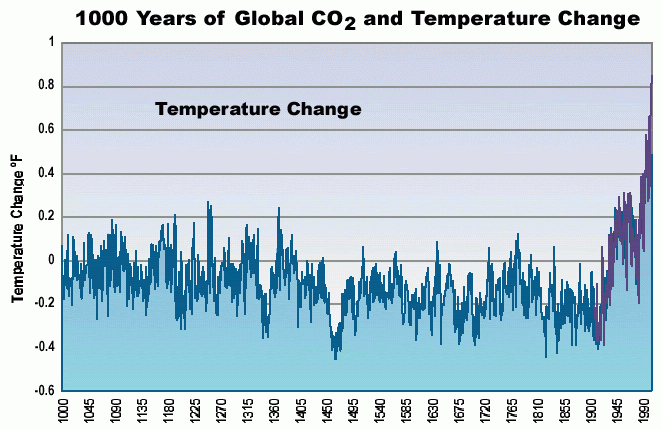 There is an observable spike during the "cooling period" during the 1970's in cattle abductions, an anomaly which most assuredly accounted for the decrease in temperatures during that time period on earth, (cattle population dropped precipitously), which started the trend toward warming on Mars in the 1970s*. It is obvious that the increase in the martian cattle population caused increases in that other deadly greenhouse gas, methane, to rise to dangerous levels giving rise to the latest trend in Martian global warming.
Conclusion!
Global warming is taking place on Mars for the same reason it is taking place on earth. It is due to ANTHROPOGENIC greenhouse gases.
MAN AND HIS WANTON APPETITES CREATED A COW GLUT WHICH CAUSED BOVINTHROPOGENIC WARMING WHICH ULTIMATELY HAS LEAD TO ALIENOPOGENIC GLOBAL WARMING. MAN--ULTIMATELY TO BLAME FOR GLOBAL WARMING ON MARS.
---
ARCHIVE OF EVIDENCE
Pictured: Cows Grazing on Mars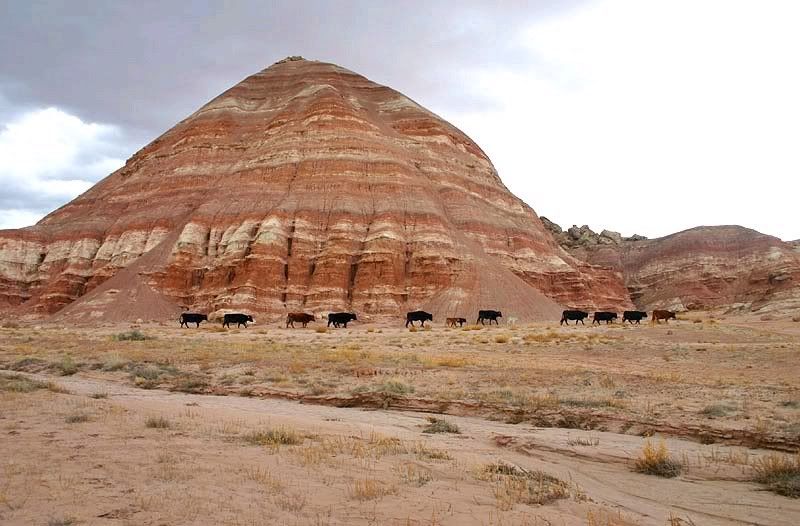 Video Evidence of Abduction
Photo of actual cow abduction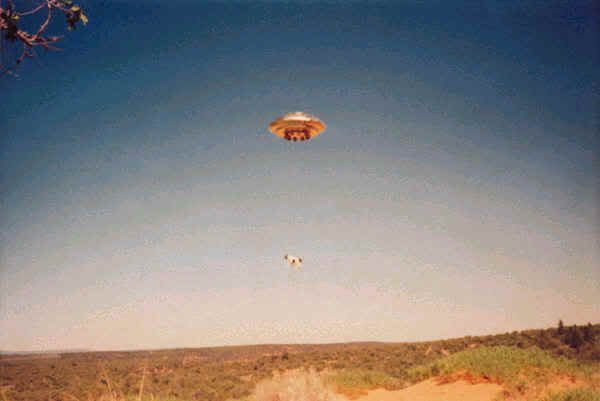 *There are two questions brought up here. Why is there a steady increase in cow production in light of so many abductions? Why was there increased alien earth activity during the 70s? Theories under consideration for the first question extend from "herd trimming"-(similar to hunting deer in order to increase deer population) to the "increase in vegans." Theories concerning the second are from "alien fascination with the free love movement" to the "advent of George Lucas' Star Wars."
---
History will remember us Bloggers:
Bloggers forced Trent Lott to step down as majority leader for racist comments
Bloggers uncovered forgery behind Dan Rather's "Bush Military Documents"
Bloggers, using same scientific criteria earth scientist use to establish anthropenic global warming, uncover link between Mars and Earth's global warming.