PREPARE!
Do Something!
Other things
"
Other things
GLOBAL WARMING NEWS
Tuesday, April 03, 2007
A CEO With A Spine - April 3, 2007 - The New York Sun: "'Some wealthy elitists in our country,' he told the audience, 'who cannot tell fact from fiction, can afford an Olympian detachment from the impacts of draconian climate change policy. For them, the jobs and dreams destroyed as a result will be nothing more than statistics and the cares of other people. These consequences are abstractions to them, but they are not to me, as I can name many of the thousands of the American citizens whose lives will be destroyed by these elitists' ill-conceived 'global goofiness' campaigns.'" RealClearPolitics - Articles - Business of Global Warming Feels a Lot Like Inquisition: "The heavy condemnatory breathing on the subject of global warming outdoes anything since high moments of the Inquisition. A respectable columnist (Thomas Friedman of The New York Times) opened his essay last week by writing, 'Sometimes you read something about this administration that's just so shameful it takes your breath away...For those with addled reflexes, here is the story compressed: (1) Anyone who speaks discriminatingly about global warming is conspiring to belittle the threat. Such people end up (2) working for Exxon Mobil, a perpetrator of the great threat the malefactor sought to distract us from.'"
posted by Jack Mercer @ 4/03/2007 07:47:00 PM


About Me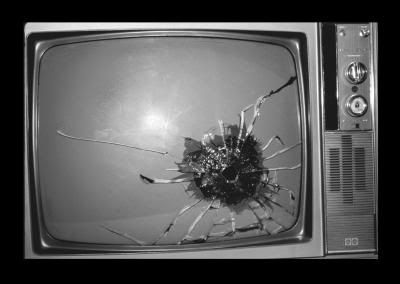 Name: Jack Mercer
Home:
About Me:
See my complete profile

"Snipet" (pronounced: snipe - it) is not a word.It is a derivative of two words: "Snipe" and "Snippet".




Miriam Webster defines Snipe as: to aim a carping or snide attack, or: to shoot at exposed individuals (as of an enemy's forces) from a usually concealed point of vantage.




Miriam Webster defines Snippet as: : a small part, piece, or thing; especially : a brief quotable passage.




In short, "Snipets" are brief, snide shots at exposed situations from a concealed vantage point.

WARNING! With due reverence to the Bill of Rights and the First Amendment there is NO comment policy on the News Snipet.

Other things
Archives
Politics
Template by