PREPARE!
Do Something!
Other things
"
Other things
FROM NBC - THAT HOTBED OF CONSERVATISM
Tuesday, March 06, 2007
NBC: Iraqis Want U.S. to Stay, Anti-War Effort Helping Insurgents Visiting Iraq, NBC Nightly News anchor Brian Williams learned from Army officers that Iraqis want U.S. forces to remain in their country, from NBC News Baghdad reporter Richard Engel that Al-Sadr's insurgents have stepped down and are counting on pressure from anti-war opponents to provide them with victory, and from retired General and NBC News military analyst Wayne Downey that U.S. troops are proud of their mission. Traveling with Lieutenant General Ray Odierno for stories on his Monday newscast, Williams ran a clip of Army Colonel John Charlton proclaiming that Iraqis "do not want us to leave" and a soundbite from Army Lt. Colonel Charles Ferry who asserted: "The people here are very glad to see us." To explain the decreased violence in Baghdad, Engel noted how "the militia decided they fought the U.S. two-and-a-half years ago, didn't have a lot of success. They decided this time they're going to wait it out, see if political pressure in the U.S. can help them win this time." Downey related how "every soldier that I ran across today I asked him: 'How do you feel about what's going on,'" and "without exception....very proud of what they're doing."
posted by Jack Mercer @ 3/06/2007 01:48:00 PM


About Me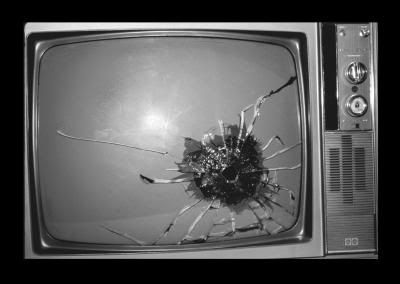 Name: Jack Mercer
Home:
About Me:
See my complete profile

"Snipet" (pronounced: snipe - it) is not a word.It is a derivative of two words: "Snipe" and "Snippet".




Miriam Webster defines Snipe as: to aim a carping or snide attack, or: to shoot at exposed individuals (as of an enemy's forces) from a usually concealed point of vantage.




Miriam Webster defines Snippet as: : a small part, piece, or thing; especially : a brief quotable passage.




In short, "Snipets" are brief, snide shots at exposed situations from a concealed vantage point.

WARNING! With due reverence to the Bill of Rights and the First Amendment there is NO comment policy on the News Snipet.

Other things
Archives
Politics
Template by