PREPARE!
Do Something!
Other things
"
Other things
EVER WONDER WHERE THE NEWS WENT?
Tuesday, March 06, 2007
More reporters embrace an advocacy role - USATODAY.com: "The 'social journalism' that made Oprah Winfrey an international fairy godmother is the new rage in network and cable news, and it's expanding to other media. Increasingly, journalists and talk-show hosts want to 'own' a niche issue or problem, find ways to solve it and be associated with making this world a better place, as Winfrey has done with obesity, literacy and, most recently, education by founding a girls school in South Africa. Experts say the competitive landscape, the need to be different and to keep eyeballs returning, is driving this trend, along with a genuine desire from some anchors and reporters to do good."
posted by Jack Mercer @ 3/06/2007 11:39:00 AM


About Me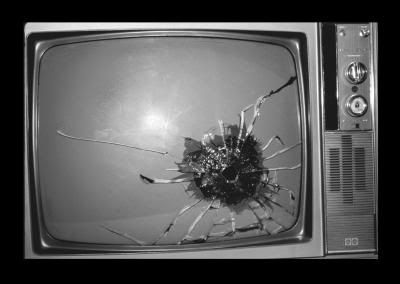 Name: Jack Mercer
Home:
About Me:
See my complete profile

"Snipet" (pronounced: snipe - it) is not a word.It is a derivative of two words: "Snipe" and "Snippet".




Miriam Webster defines Snipe as: to aim a carping or snide attack, or: to shoot at exposed individuals (as of an enemy's forces) from a usually concealed point of vantage.




Miriam Webster defines Snippet as: : a small part, piece, or thing; especially : a brief quotable passage.




In short, "Snipets" are brief, snide shots at exposed situations from a concealed vantage point.

WARNING! With due reverence to the Bill of Rights and the First Amendment there is NO comment policy on the News Snipet.

Other things
Archives
Politics
Template by