PREPARE!
Do Something!
Other things
"
Other things
DUH! ITS FROM THE MARTIAN FACTORIES AND CARS!
Friday, March 02, 2007
Mars Melt Hints at Solar, Not Human, Cause for Warming, Scientist Says Kate Ravilious for National Geographic News February 28, 2007 Simultaneous warming on Earth and Mars suggests that our planet's recent climate changes have a natural—and not a human- induced—cause, according to one scientist's controversial theory. Earth is currently experiencing rapid warming, which the vast majority of climate scientists says is due to humans pumping huge amounts of greenhouse gases into the atmosphere. Mars, too, appears to be enjoying more mild and balmy temperatures. In 2005 data from NASA's Mars Global Surveyor and Odyssey missions revealed that the carbon dioxide "ice caps" near Mars's south pole had been diminishing for three summers in a row.
posted by Jack Mercer @ 3/02/2007 02:29:00 PM


About Me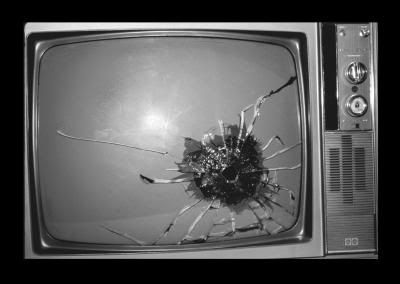 Name: Jack Mercer
Home:
About Me:
See my complete profile

"Snipet" (pronounced: snipe - it) is not a word.It is a derivative of two words: "Snipe" and "Snippet".




Miriam Webster defines Snipe as: to aim a carping or snide attack, or: to shoot at exposed individuals (as of an enemy's forces) from a usually concealed point of vantage.




Miriam Webster defines Snippet as: : a small part, piece, or thing; especially : a brief quotable passage.




In short, "Snipets" are brief, snide shots at exposed situations from a concealed vantage point.

WARNING! With due reverence to the Bill of Rights and the First Amendment there is NO comment policy on the News Snipet.

Other things
Archives
Politics
Template by