PREPARE!
Do Something!
Other things
"
Other things
WHAT CAN WE EXPECT FROM LEFTIST DEMOCRATS?
Friday, January 12, 2007
MORE ON "CONTEMPORARY LIBERAL DEMOCRATS - ADULTS THAT JUST NEVER GREW UP" BOXER'S LOW BLOW - New York Post Online Edition: Seven: "January 12, 2007 -- Democratic Sen. Barbara Boxer, an appalling scold from California, wasted no time yesterday in dragging the debate over Iraq about as low as it can go - attacking Secre tary of State Condoleezza Rice for being a childless woman. Boxer was wholly in character for her party - New York's own two Democratic senators, Chuck Schumer and Hillary Rodham Clinton, were predictably opportunistic - but the Golden State lawmaker earned special attention for the tasteless jibes she aimed at Rice. Rice appeared before the Senate in defense of President Bush's tactical change in Iraq, and quickly encountered Boxer. 'Who pays the price? I'm not going to pay a personal price,' Boxer said. 'My kids are too old, and my grandchild is too young.' Then, to Rice: 'You're not going to pay a particular price, as I understand it, with an immediate family.' Breathtaking. Simply breathtaking. We scarcely know where to begin. "
posted by Jack Mercer @ 1/12/2007 09:55:00 AM


About Me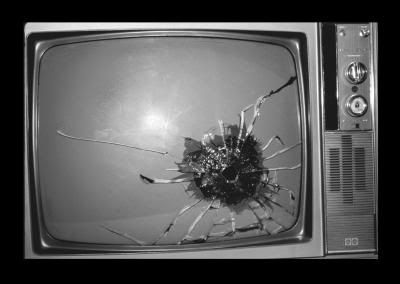 Name: Jack Mercer
Home:
About Me:
See my complete profile

"Snipet" (pronounced: snipe - it) is not a word.It is a derivative of two words: "Snipe" and "Snippet".




Miriam Webster defines Snipe as: to aim a carping or snide attack, or: to shoot at exposed individuals (as of an enemy's forces) from a usually concealed point of vantage.




Miriam Webster defines Snippet as: : a small part, piece, or thing; especially : a brief quotable passage.




In short, "Snipets" are brief, snide shots at exposed situations from a concealed vantage point.

WARNING! With due reverence to the Bill of Rights and the First Amendment there is NO comment policy on the News Snipet.

Other things
Archives
Politics
Template by