PREPARE!
Do Something!
Other things
"
Other things
"SAD ECHOES"
Wednesday, January 24, 2007
"I thought tonight there was some sad echoes of things he said so many times in the past. When he got to this global war on terror, when he got to Iraq, and you heard him concentrate on that global war on terrorism, those were the sad echoes. He brought up al Qaeda again, he brought up Osama bin Laden. He brought up Zarqawi in Iraq, who died many, many months ago. That's what he concentrated on. He avoided, to a great degree, the sectarian violence which is really the major problem in Iraq and once again, told Americans that if we didn't succeed in Iraq that the terrorists could come to the United States. And he's said that so many times in the past." Martha Raddatz - ABC NEWS 1/23/06 WHAT PLANET ARE THESE PEOPLE FROM?
posted by Jack Mercer @ 1/24/2007 08:05:00 AM


About Me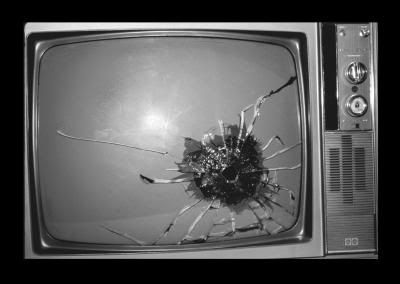 Name: Jack Mercer
Home:
About Me:
See my complete profile

"Snipet" (pronounced: snipe - it) is not a word.It is a derivative of two words: "Snipe" and "Snippet".




Miriam Webster defines Snipe as: to aim a carping or snide attack, or: to shoot at exposed individuals (as of an enemy's forces) from a usually concealed point of vantage.




Miriam Webster defines Snippet as: : a small part, piece, or thing; especially : a brief quotable passage.




In short, "Snipets" are brief, snide shots at exposed situations from a concealed vantage point.

WARNING! With due reverence to the Bill of Rights and the First Amendment there is NO comment policy on the News Snipet.

Other things
Archives
Politics
Template by