PREPARE!
Do Something!
Other things
"
Other things
MORE ON PELOSI - REPEAT SOMETHING OFTEN ENOUGH...
Saturday, January 20, 2007
IT BECOMES TRUE IN THE MINDS OF THE SIMPLE: War of words continues over Iraq - Yahoo! News: "Pelosi, a California liberal who earlier this month became the first woman to lead the House, insisted on Friday that Democrats would never deny funding to U.S. forces in wartime. 'But we will hold the president accountable,' she said. 'He has to answer for his war. He has dug a hole so deep he can't even see the light on this ... It's a historic blunder.'" "One way or the other, we are determined to deny Iraq the capacity to develop weapons of mass destruction and the missiles to deliver them. That is our bottom line." --President Bill Clinton, Feb. 4, 1998 "If Saddam rejects peace and we have to use force, our purpose is clear. We want to seriously diminish the threat posed by Iraq's weapons of mass destruction program." --President Bill Clinton, Feb. 17, 1998 "Iraq is a long way from [here], but what happens there matters a great deal here. For the risks that the leaders of a rogue state will use nuclear, chemical or biological weapons against us or our allies is the greatest security threat we face." --Madeline Albright, Feb 18, 1998 "He will use those weapons of mass destruction again, as he has ten times since 1983." --Sandy Berger, Clinton National Security Adviser, Feb, 18, 1998 "[W]e urge you, after consulting with Congress, and consistent with the U.S. Constitution and laws, to take necessary actions (including, if appropriate, air and missile strikes on suspect Iraqi sites) to respond effectively to the threat posed by Iraq's refusal to end its weapons of mass destruction programs." Letter to President Clinton, signed by: -- Democratic Senators Carl Levin, Tom Daschle, John Kerry, and others, Oct. 9, 1998 "I will be voting to give the President of the United States the authority to use force -- if necessary -- to disarm Saddam Hussein because I believe that a deadly arsenal of weapons of mass destruction in his hands is a real and grave threat to our security." -- Sen. John F. Kerry (D, MA), Oct. 9, 2002 "In the four years since the inspectors left, intelligence reports show that Saddam Hussein has worked to rebuild his chemical and biological weapons stock, his missile delivery capability, and his nuclear program. He has also given aid, comfort, and sanctuary to terrorists, including al Qaeda members ... It is clear, however, that if left unchecked, Saddam Hussein will continue to increase his capacity to wage biological and chemical warfare, and will keep trying to develop nuclear weapons." -- Sen. Hillary Clinton (D, NY), Oct 10, 2002 "Without question, we need to disarm Saddam Hussein. He is a brutal, murderous dictator, leading an oppressive regime ... He presents a particularly grievous threat because he is so consistently prone to miscalculation ... And now he is miscalculating America's response to his continued deceit and his consistent grasp for weapons of mass destruction ... So the threat of Saddam Hussein with weapons of mass destruction is real..." -- Sen. John F. Kerry (D, MA), Jan. 23. 2003
posted by Jack Mercer @ 1/20/2007 11:50:00 AM


About Me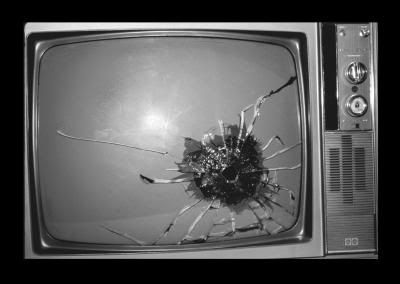 Name: Jack Mercer
Home:
About Me:
See my complete profile

"Snipet" (pronounced: snipe - it) is not a word.It is a derivative of two words: "Snipe" and "Snippet".




Miriam Webster defines Snipe as: to aim a carping or snide attack, or: to shoot at exposed individuals (as of an enemy's forces) from a usually concealed point of vantage.




Miriam Webster defines Snippet as: : a small part, piece, or thing; especially : a brief quotable passage.




In short, "Snipets" are brief, snide shots at exposed situations from a concealed vantage point.

WARNING! With due reverence to the Bill of Rights and the First Amendment there is NO comment policy on the News Snipet.

Other things
Archives
Politics
Template by