PREPARE!
Do Something!
Other things
"
Other things
Gibson on Pelosi: 'Taking Care of the Children and the Country' --1/5/2007-- Media Research Center
Friday, January 05, 2007
Gibson on Pelosi: 'Taking Care of the Children and the Country' --1/5/2007-- Media Research Center: "NBC's Today show cast celebrated the return of the Democrats to power to the House as 'historic,' but when the Newt Gingrich-led Republicans took over the House in 1995 Today wasn't so laudatory. At the top of Thursday's Today, Meredith Vieira gushed: 'Look, it's a very historic day on Capitol Hill. Nancy Pelosi the first woman to become Speaker of the House. I'm excited as a woman to see that happen.' Then Vieira's colleague, Natalie Morales, repeated the 'historic' refrain during the 8am news update: 'It's a history making day on Capitol Hill. Democrats take control of both chambers of Congress for the first time in 12 years and they're set to elect a woman, Nancy Pelosi, as Speaker for the first time ever.' [This item, by Geoffrey Dickens, was posted Thursday afternoon on the MRC's blog, NewsBusters.org: newsbusters.org ] However a flashback to January 4 of 1995 shows Today didn't exactly greet the GOP so graciously. The MRC's Rich Noyes went into the MRC archives to find the following quotes from that day's show, the day Republicans led by Newt Gingrich took control of the House: # Bryant Gumbel to Newt Gingrich: 'You are sounding very moderate this morning. You and I both know that a lot of Democrats and, frankly, some moderate Republicans are suggesting that ultimately your tongue will cost you.' # Katie Couric to Bob Dole: 'Is someone, anyone, going to have to muzzle the new Speaker a bit?...But should Newt Gingrich watch himself?' # Gumbel to Rep. Dick Gephardt: 'Mr. Gephardt, you called Gingrich and his ilk, your words, 'trickle-down terrorists who base their agenda on on division, exclusion, and fear.' Do"
posted by Jack Mercer @ 1/05/2007 08:34:00 AM


About Me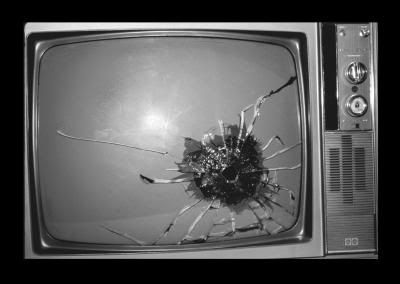 Name: Jack Mercer
Home:
About Me:
See my complete profile

"Snipet" (pronounced: snipe - it) is not a word.It is a derivative of two words: "Snipe" and "Snippet".




Miriam Webster defines Snipe as: to aim a carping or snide attack, or: to shoot at exposed individuals (as of an enemy's forces) from a usually concealed point of vantage.




Miriam Webster defines Snippet as: : a small part, piece, or thing; especially : a brief quotable passage.




In short, "Snipets" are brief, snide shots at exposed situations from a concealed vantage point.

WARNING! With due reverence to the Bill of Rights and the First Amendment there is NO comment policy on the News Snipet.

Other things
Archives
Politics
Template by