PREPARE!
Do Something!
Other things
"
Other things
GET OVER IT!
Wednesday, January 17, 2007
Newspapers and broadcasters across the country are gasping today over a Virginia lawmaker's blunt advice to blacks – that they should "get over" slavery. The story crossed the AP wire late Tuesday, and by 10 a.m. today, it had been published by hundreds of news outlets. Just for fun, and with our PC shield down, let's analyze what he said to see if it's as offensive as it first appears. In an interview published Tuesday in The Daily Progress of Charlottesville, VA, Delegate Frank D. Hargrove, 79, said slavery ended nearly 140 years ago and added, "Our black citizens should get over it." Hargrove made his remarks in opposition to a measure that would apologize on the state's behalf to the descendants of slaves. Hargrove's comments reflect an opinion that is not all that uncommon -- that many blacks spend too much time dwelling on the past. While slavery still exists in some countries, the United States has forsaken and condemned it for longer than anyone's memory goes back. Exactly what purpose does it serve to pass a resolution 140 years after the abolition of slavery to apologize for the sins of our forefathers? Do we have to constantly revisit the skeletons in our history to avoid repeating those transgressions? Does anyone think that we in the United States are in jeopardy of repeating that particular sin? Then what purpose does it serve? Once someone has permanently changed his behavior, does it serve a positive purpose to constantly remind him of his past offenses? I think not. It serves even less of a purpose to constantly remind his descendants of those offenses. Slavery is part of America's history, and it should always be included in our history lessons in school. No one, not even the overly blunt, senior delegate from Virginia is asking blacks to forget slavery. His poorly worded advise was to "get over" slavery. To get over something does not mean to forget it. It doesn't even necessarily mean to forgive. It means to quit obsessing over something and move on to other matters. While it may sound unsympathetic, it's actually pretty good advice. If one is preoccupied with a matter that is out of his control, it hampers his ability to deal with important conventional matters. There is no question that blacks have more pressing problems to address than slavery, especially since slavery is no longer a problem and will never again be for blacks in America. When one grows impatient with another person's ability or willingness to drop a subject that has long ago exhausted its need for repair or attention, it is not unusual for him to tell the person to "get over it." That means, "I am growing weary of your obsession with this subject." I don't think Mr. Hargrove is alone in growing weary of some folks' obsession with the subject of slavery. Ralph Bristol
posted by Jack Mercer @ 1/17/2007 01:52:00 PM


About Me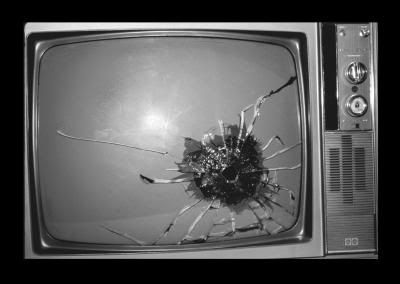 Name: Jack Mercer
Home:
About Me:
See my complete profile

"Snipet" (pronounced: snipe - it) is not a word.It is a derivative of two words: "Snipe" and "Snippet".




Miriam Webster defines Snipe as: to aim a carping or snide attack, or: to shoot at exposed individuals (as of an enemy's forces) from a usually concealed point of vantage.




Miriam Webster defines Snippet as: : a small part, piece, or thing; especially : a brief quotable passage.




In short, "Snipets" are brief, snide shots at exposed situations from a concealed vantage point.

WARNING! With due reverence to the Bill of Rights and the First Amendment there is NO comment policy on the News Snipet.

Other things
Archives
Politics
Template by