PREPARE!
Do Something!
Other things
"
Other things
FREEDOM OF SPEECH
Wednesday, January 10, 2007
MOST "LIBERALS" I HAVE MET ARE STAUNCH ADVOCATES OF THE FIRST AMENDMENT...AS LONG AS IT IS SPEECH THEY AGREE WITH. THE EDITOR OF THE NEWS SNIPET (SOLE EDITOR) HAS BEEN BANNED (COMMENTS DELETED!) FROM 4 "LIBERAL" BLOGS FOR ASKING QUESTIONS AND THREATENED AT 3 "LIBERAL" BLOGS FOR DISAGREEING WITH OPINION. CHECK EACH TIME, IT WAS VERY ELOQUENTLY LAID OUT THE REASONING BEHIND THE BAN, BUT WHEN IT CAME DOWN TO IT, IT WAS GOOD OLD FASHIONED CENSORSHIP. THIS OUT ON ONE OF THE BLOGS THAT I AM NOT ALLOWED ON. (SUGGEST YOU READ THE WHOLE POST) Democratic Underground: "Are you sick of that person who constantly harasses you on DU? Now you can do something about it... As you read this thread, Elad is in the process of implementing an important upgrade to the ignore feature. It should be working properly at any moment. We have completely overhauled and upgraded our ignore function to give you much more control your own DU experience. And this isn't one of those minor cosmetic changes. You now have the power to literally block another member from ever directly replying to any of your posts. We understand that some of these changes will be controversial. We also understand that there may be some not-so-pleasant unintended consequences to these changes. If you have any questions or concerns, please read this entire post before responding. We also suggest you read the replies of other DUers to see if someone else has already said what you want to say. We will do our best to respond to all of your questions, but we're not going to answer the same question over and over again." P.S. I HAVE BEEN VEHEMENTLY DISAGREED WITH ON 2 "CONSERVATIVE" BLOGS, DISAGREED WITH AN A DOZEN OR MORE "CONSERVATIVE" BLOGS, BUT SO FAR I HAVE NEVER BEEN BANNED. COULD IT BE THAT "LIBERALS" CHAMPION THE BILL OF RIGHTS ONLY WHEN IT APPLIES TO THEM?
posted by Jack Mercer @ 1/10/2007 06:00:00 PM


About Me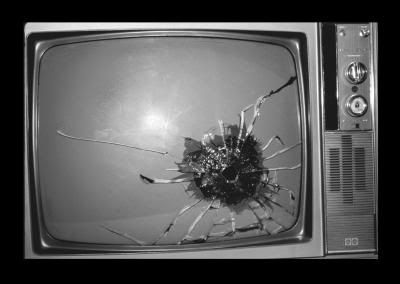 Name: Jack Mercer
Home:
About Me:
See my complete profile

"Snipet" (pronounced: snipe - it) is not a word.It is a derivative of two words: "Snipe" and "Snippet".




Miriam Webster defines Snipe as: to aim a carping or snide attack, or: to shoot at exposed individuals (as of an enemy's forces) from a usually concealed point of vantage.




Miriam Webster defines Snippet as: : a small part, piece, or thing; especially : a brief quotable passage.




In short, "Snipets" are brief, snide shots at exposed situations from a concealed vantage point.

WARNING! With due reverence to the Bill of Rights and the First Amendment there is NO comment policy on the News Snipet.

Other things
Archives
Politics
Template by