PREPARE!
Do Something!
Other things
"
Other things
COULD SOMEONE EXPLAIN THIS TO ME?
Thursday, January 25, 2007
IT DOESN'T ADD UP? Telegraph | News | UN downgrades man's impact on the climate: "UN downgrades man's impact on the climate Richard Gray, Science Correspondent, Sunday Telegraph Last Updated: 1:37am GMT 11/12/2006 Mankind has had less effect on global warming than previously supposed, a United Nations report on climate change will claim next year. The UN Intergovernmental Panel on Climate Change says there can be little doubt that humans are responsible for warming the planet, but the organisation has reduced its overall estimate of this effect by 25 per cent."
---
Reuters AlertNet - INTERVIEW-U.N. climate report will shock the world -chairman: "NEW DELHI, Jan 25 (Reuters) - A forthcoming U.N. report on climate change will provide the most credible evidence yet of a human link to global warming and hopefully shock the world into taking more action, the panel's chairman said on Thursday. The report by the Intergovernmental Panel on Climate Change (IPCC), due for release on Feb. 2 in Paris, draws on research by 2,500 scientists from more than 130 countries and has taken six years to compile. 'There are a lot of signs and evidence in this report which clearly establish not only the fact that climate change is taking place, but also that it really is human activity that is influencing that change,' R.K. Pachauri, the IPCC chairman, told Reuters."
posted by Jack Mercer @ 1/25/2007 09:37:00 AM


About Me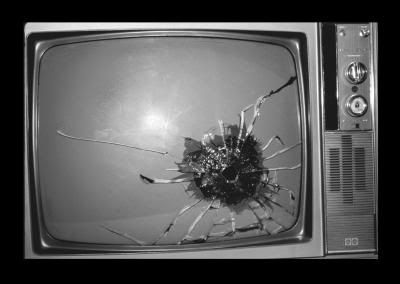 Name: Jack Mercer
Home:
About Me:
See my complete profile

"Snipet" (pronounced: snipe - it) is not a word.It is a derivative of two words: "Snipe" and "Snippet".




Miriam Webster defines Snipe as: to aim a carping or snide attack, or: to shoot at exposed individuals (as of an enemy's forces) from a usually concealed point of vantage.




Miriam Webster defines Snippet as: : a small part, piece, or thing; especially : a brief quotable passage.




In short, "Snipets" are brief, snide shots at exposed situations from a concealed vantage point.

WARNING! With due reverence to the Bill of Rights and the First Amendment there is NO comment policy on the News Snipet.

Other things
Archives
Politics
Template by