PREPARE!
Do Something!
Other things
"
Other things
BIGOTS?
Tuesday, January 23, 2007
The Politico Black Caucus: Whites Not Allowed By: Josephine Hearn January 22, 2007 08:33 PM EST Freshman Rep. Stephen I. Cohen, D-Tenn., is not joining the Congressional Black Caucus after several current and former members made it clear that a white lawmaker was not welcome. "I think they're real happy I'm not going to join," said Cohen, who succeeded Rep. Harold Ford, D-Tenn., in a majority-black Memphis district. "It's their caucus and they do things their way. You don't force your way in. You need to be invited." Cohen said he became convinced that joining the caucus would be "a social faux pas" after seeing news reports that former Rep. William Lacy Clay Sr., D-Mo., a co-founder of the caucus, had circulated a memo telling members it was "critical" that the group remain "exclusively African- American."
posted by Jack Mercer @ 1/23/2007 08:24:00 AM


About Me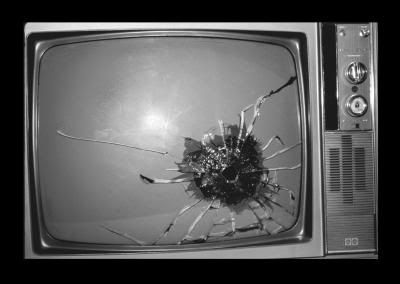 Name: Jack Mercer
Home:
About Me:
See my complete profile

"Snipet" (pronounced: snipe - it) is not a word.It is a derivative of two words: "Snipe" and "Snippet".




Miriam Webster defines Snipe as: to aim a carping or snide attack, or: to shoot at exposed individuals (as of an enemy's forces) from a usually concealed point of vantage.




Miriam Webster defines Snippet as: : a small part, piece, or thing; especially : a brief quotable passage.




In short, "Snipets" are brief, snide shots at exposed situations from a concealed vantage point.

WARNING! With due reverence to the Bill of Rights and the First Amendment there is NO comment policy on the News Snipet.

Other things
Archives
Politics
Template by