PREPARE!
Do Something!
Other things
"
Other things
YOU'RE WRONG, KIRK!
Monday, December 11, 2006
Kirk Douglas Issues Editorial on His 90th Birthday, Saturday, December 9th: Financial News - Yahoo! Finance: "Let's face it: THE WORLD IS IN A MESS and you are inheriting it. Generation Y, you are on the cusp. You are the group facing many problems: abject poverty, global warming, genocide, AIDS, and suicide bombers to name a few. These problems exist, and the world is silent. We have done very little to solve these problems. Now, we leave it to you. You have to fix it because the situation is intolerable." YOU'RE GENERATION WENT ABOUT FIXING PROBLEMS-- OURS TALKS ABOUT THEM YOU'RE GENERATION SACRIFICED LIFE AND PROSPERITY-- OURS ONLY TAKES AND FEELS ENTITLED TO MORE YOU'RE GENERATION SURVIVED THE GREAT DEPRESSION-- OURS COMPLAINS ABOUT THE LACK OF WELFARE YOU'RE GENERATION DEFEATED A GREAT EVIL-- OURS WANTS TO RUN AND HIDE YOU'RE GENERATION BUILT THE GREATEST FREE-MARKET ECONOMY IN THE WORLD-- OURS JUST WANTS ITS BENEFITS WITHOUT THE WORK YOU'RE GENERATION FOUGHT FOR OUR FREEDOM-- OURS GIVES IT AWAY WITHOUT A SECOND THOUGHT YOU'RE GENERATION GAVE-- OURS ONLY TAKES
posted by Jack Mercer @ 12/11/2006 03:24:00 PM


About Me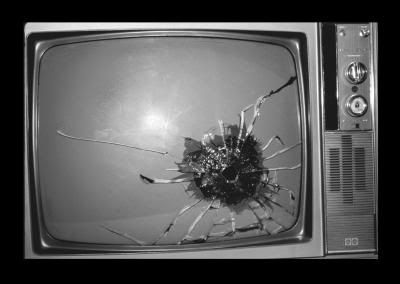 Name: Jack Mercer
Home:
About Me:
See my complete profile

"Snipet" (pronounced: snipe - it) is not a word.It is a derivative of two words: "Snipe" and "Snippet".




Miriam Webster defines Snipe as: to aim a carping or snide attack, or: to shoot at exposed individuals (as of an enemy's forces) from a usually concealed point of vantage.




Miriam Webster defines Snippet as: : a small part, piece, or thing; especially : a brief quotable passage.




In short, "Snipets" are brief, snide shots at exposed situations from a concealed vantage point.

WARNING! With due reverence to the Bill of Rights and the First Amendment there is NO comment policy on the News Snipet.

Other things
Archives
Politics
Template by