PREPARE!
Do Something!
Other things
"
Other things
Spending, day by day
Wednesday, December 06, 2006
Are you willing to spend 15 cents a day for space exploration? I am. I'm one of those silly, romantic fools who thinks man's primary purpose is to explore. We're the only ones intellectually equipped to do so (on earth anyway), and the universe is so vast, it begs for exploration. I'll happily chip in 15 cents a day to help NASA explore the universe. That's what NASA Administrator Michael Griffin says it costs - 15 cents a day for every man, woman and child in the U.S. I'm glad he broke it down that way. I've seen others break down spending that way too, and it gave me an idea. Let's break down all government spending at all levels that way. Some clever think tank needs to collect the data on government spending for national defense, Social Security, Medicare, Medicaid, public education, immigration control, highway construction and maintenance, mass transit, airports, space exploration, foreign aid, etc. To keep the project from getting out of hand, let's make it the top 100 government expenditures, and break the spending down to a dollar amount per American, per day. That would be a good way to personalize something that almost no one understands. It is nearly impossible to grasp government spending. As a result, too few people have any idea how much we spend on what. Even if you say that we spend $500 billion a year for Social Security, what does that mean to the average American? Well, it breaks down to $1,666 each, or $4.56 a day for every man woman and child. If you're a family of four, your family's fair share of the bill is $18.26 a day or $6,666 a year. By knowing that, you have a better idea of whether you think Social Security is too expensive, whether we skimp on Social Security spending, or whether it's just about right. Let's do that same thing with the top 100 things for which government collects and spends our money – at all levels of government. Maybe then, people can start to focus on where we spend too much and too little, based on their own perspective of the worthiness and importance of various government services. So far, we know that Social Security costs you 30 times as much as space exploration. Is that about right, or would you like to spend more or less on one or the other? Assuming you're an average American, contributing an average amount in taxes, how much of your money does the government, at all levels, spend everyday on building and maintaining highways? How much on mass transit to ease the congestion on highways? I have no idea. If I did, I might be better able to decide whether to support or oppose more highway and/or mass transit spending. These are all very knowable figures. It would be a great project for a policy think tank, and the product would be a very useful research tool for college students and professors, politicians, the media and the general public. It would provide people with a common understanding with which to debate spending priorities. Of course, very few people contribute an "average" amount in taxes, but I think most of us can imagine what we think that "average" person should be required to contribute for one government service or another. It doesn't take too much imagination to step into that average person's shoes and decide whether he is overcharged or undercharged for a common need. For the record, total government spending at all levels in the U.S. is now about $4.3 trillion a year. That breaks down to $40 a day for you -- $160 a day for a family of four. If you think that's about the right amount for your family to contribute each day, then please disregard this dispatch. Ralph Bristol December 6, 2006
posted by Jack Mercer @ 12/06/2006 11:01:00 AM


About Me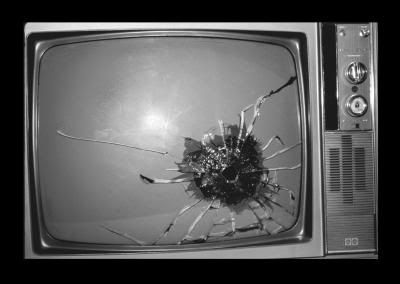 Name: Jack Mercer
Home:
About Me:
See my complete profile

"Snipet" (pronounced: snipe - it) is not a word.It is a derivative of two words: "Snipe" and "Snippet".




Miriam Webster defines Snipe as: to aim a carping or snide attack, or: to shoot at exposed individuals (as of an enemy's forces) from a usually concealed point of vantage.




Miriam Webster defines Snippet as: : a small part, piece, or thing; especially : a brief quotable passage.




In short, "Snipets" are brief, snide shots at exposed situations from a concealed vantage point.

WARNING! With due reverence to the Bill of Rights and the First Amendment there is NO comment policy on the News Snipet.

Other things
Archives
Politics
Template by