PREPARE!
Do Something!
Other things
"
Other things
SOCIAL INSECURITY
Tuesday, November 14, 2006
Easy fix not so easy Ralph Bristol The Ralph Bristol Show November 14, 2006 Are you unable to dunk a basketball? That's easy to fix. Raise the basket. Huh? Need to lose weight? No problem. Eat more and exercise less. Say what? That's the USA Today approach to fixing Social Security, as outlined in an editorial today. The headline boldly proclaims "Social Security: Easy to fix, but where's the political courage?" The lead paragraph includes: "Have you ever actually read one of those statements that come each year from the Social Security Administration? In addition to disclosing that your retirement benefit won't support you in the style to which you're accustomed..." Then, the editorial outlines the "easy fix," which includes a combination or raising taxes and lowering benefits. Let's review. A major problem with Social Security is that the retirement benefit is too paltry (particularly considering the cost). The fix is to increase the cost and lower the value. Sure, that makes sense. Actually, the solution proposed by the USA does fix one problem with Social Security (solvency), but it exacerbates an equally serious problem – the one the editorial identified with the words "won't support you in the style to which you're accustomed." Social Security was never intended to support you in the style to which you were accustomed, but when that decision was made, back in the 30s, it was also a very cheap program. You shouldn't expect to live the life of Riley in your retirement years when you only contribute 2% of your wages toward your retirement. However when you contribute six times that amount - 12% -- you should expect a whole lot more, but you don't get more. You get the same paltry amount as the 2% got you in the early years. You can in fact make the current Social Security program solvent by eliminating the lid on payroll taxes and making people wait until they are 70 to collect full benefits. That is, you can make the program solvent by raising taxes and lowering benefits – making people pay even more for even smaller benefits. If your only goal is to make the program solvent and you don't care about sustaining or increasing the value of your mandatory retirement contribution, that's what you should do. It is barely short of criminal that the people in charge of Social Security have allowed the mandatory worker contribution to shrink to one-sixth of its original value and simultaneously ignore the solvency of the program, but that has happened, and sooner or later, one or both of those problems is going to have to be fixed. Raising taxes and reducing benefits fixes one of the problems, but exacerbates the other. I prefer to fix both, and the only way to do that is to let today's workers direct some of their payroll taxes into a personal account that will grow for their own retirement. That will reverse the erosion of the value of their mandatory contribution. At the same time, we will have to find a way to pay for the benefits of current and soon-to-be retirees. The options are to increase taxes, borrow, or cut spending elsewhere. Naturally, I would prefer the latter. In his final two years in office, President Bush should hire a Social Security emissary to Congress, whose job it to meet with all of the various caucuses and discuss both of the problems that past Congresses and Presidents have created. Find out if there is a will to solve both problems or just one. Frankly, if I were him, and he finds out they are willing to solve only the solvency problem, I'd drop the issue and leave it to the next President, but if he finds they are willing to try to solve both problems, he should make a concerted effort to do so before he leaves office.
---
Added Note for News Snipet- In this debate there is something many do not realize. First, two questions: 1. Personal retirement accounts were first mentioned by which prominent politician? 2. When the issue was perceived as critical who was the Democrat that suggested personal retirement accounts? The answer is FDR for the first, and Senator Daniel Patrick Moynihan for the second. Following the suggestion of Senator Moynihan's bipartisan committee, President Bush began to promote PRA's. It was only then that Democrats led a fight against them. You workers under 30, you could be retiring by 65 with a couple million under your belt (do the simple math), instead, you will be retiring at 90 with your static $800/mo--if there is even that.
posted by Jack Mercer @ 11/14/2006 10:57:00 AM


About Me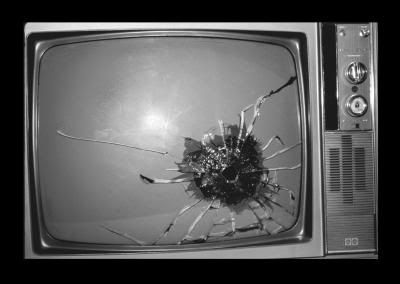 Name: Jack Mercer
Home:
About Me:
See my complete profile

"Snipet" (pronounced: snipe - it) is not a word.It is a derivative of two words: "Snipe" and "Snippet".




Miriam Webster defines Snipe as: to aim a carping or snide attack, or: to shoot at exposed individuals (as of an enemy's forces) from a usually concealed point of vantage.




Miriam Webster defines Snippet as: : a small part, piece, or thing; especially : a brief quotable passage.




In short, "Snipets" are brief, snide shots at exposed situations from a concealed vantage point.

WARNING! With due reverence to the Bill of Rights and the First Amendment there is NO comment policy on the News Snipet.

Other things
Archives
Politics
Template by