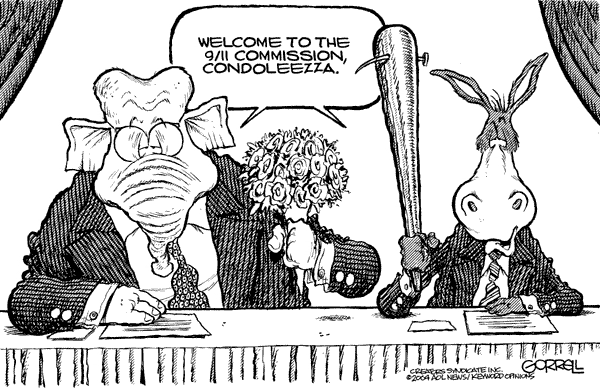 The problem today is that many people cannot differential between

partisanship

and

principle.

Take the Republicans for example. Although most of us never heard about it, the Clinton Administration was guilty of wide use of warrentless wire taps.

There wasn't a peep from the "freedom-loving" Democrats

at the time, and it was never challenged in the Supreme Court. There were

MANY Republicans against it,

but there was no "conservative media" so their voices went unheard. Fast forward 10 years, and we have

Republican's supporting warrentless wire taps

and all of the sudden

Democrats opposing them

. Now why is that? Have Democrats become more "conservative" and Republicans more "socialistic"? No, the answer is simple partisanship--not principle. If Clinton were currently president in 2006 and he wanted to install cameras in each of our homes you could bet that the outcry would be loud from the Republicans and Democrats would lockstep right behind him in support. Another example would be the silence of opposition to Clinton's warmongering. I would bet that 98% of the liberal Democrats today have no idea what moral wrongs were committed in Bosnia or the illegal nature of many of the Iraqi bombings and other unsanctioned invasions of that time, but each of them know the exact body count and time to the minute that we have been in Iraq. Of course the Republicans back during that time were opposed, but largely impotent and voiceless (except for a few like Newt Gingrich, and others).
The sooner you realize that the decisions made by those on Capital Hill have nothing to do with principle, but rather partisanship, the more independent of thought you will be.
Submitting to partisan "thought police" makes you a victim of the "Anybody but Bush" or "Anybody but Clinton (Hillary)" mentality, something we DON"T need as we move forward into the next election cycle. We need Americans of principle, not partisanship.