PREPARE!
Do Something!
Other things
"
Other things
HERRY KERRY
Tuesday, October 31, 2006
This is hilarious. I don't particularly think that Kerry meant his statement the way it came out, but one just can't help but get a chuckle out of it. This follows in a distinguished line of verbal gaffs. White House, Kerry exchange accusations - Yahoo! News: "He then said: 'You know, education, if you make the most of it, you study hard, you do your homework and you make an effort to be smart, you can do well. If you don't, you get stuck in Iraq.'" Notables: "I created the internet." - Vice President Al Gore "You never know what your history is going to be like until long after you're gone." - President George Bush "We are trying to get unemployment to go up, and I think we're going to succeed." - President Ronald Reagan "It depends what the definition of 'is' is." - President Bill Clinton "I stand by all the misstatements that I've made." - Vice President Dan Quayle "I'm not going to have some reporters pawing through our papers. We are the president" - Senator Hillary Clinton
posted by Jack Mercer @ 10/31/2006 10:48:00 PM


About Me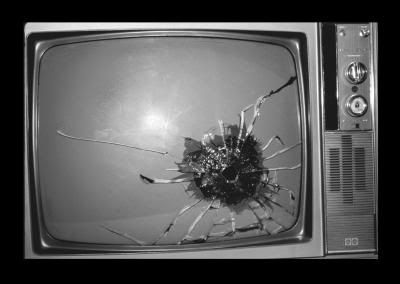 Name: Jack Mercer
Home:
About Me:
See my complete profile

"Snipet" (pronounced: snipe - it) is not a word.It is a derivative of two words: "Snipe" and "Snippet".




Miriam Webster defines Snipe as: to aim a carping or snide attack, or: to shoot at exposed individuals (as of an enemy's forces) from a usually concealed point of vantage.




Miriam Webster defines Snippet as: : a small part, piece, or thing; especially : a brief quotable passage.




In short, "Snipets" are brief, snide shots at exposed situations from a concealed vantage point.

WARNING! With due reverence to the Bill of Rights and the First Amendment there is NO comment policy on the News Snipet.

Other things
Archives
Politics
Template by