PREPARE!
Do Something!
Other things
"
Other things
FOLLOWING TED'S ADVICE. Part 2.
Tuesday, October 03, 2006
President Carter, Bush and Clinton spent millions of dollars and hundreds of hours "negotiating peace" in the Middle East. Total return on investment: ZERO. So, we should remove military support from those mean 'ol Jews because we know that Iran, Iraq--oops, maybe not that one, Syria, Lebanon, Jordan, and Saudi Arabia just wanna' live in peace with their troublesome neighbors.
posted by Jack Mercer @ 10/03/2006 06:44:00 PM


About Me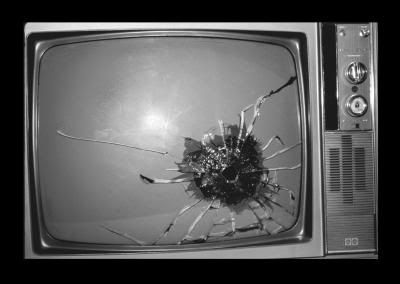 Name: Jack Mercer
Home:
About Me:
See my complete profile

"Snipet" (pronounced: snipe - it) is not a word.It is a derivative of two words: "Snipe" and "Snippet".




Miriam Webster defines Snipe as: to aim a carping or snide attack, or: to shoot at exposed individuals (as of an enemy's forces) from a usually concealed point of vantage.




Miriam Webster defines Snippet as: : a small part, piece, or thing; especially : a brief quotable passage.




In short, "Snipets" are brief, snide shots at exposed situations from a concealed vantage point.

WARNING! With due reverence to the Bill of Rights and the First Amendment there is NO comment policy on the News Snipet.

Other things
Archives
Politics
Template by