PREPARE!
Do Something!
Other things
"
Other things
???
Tuesday, October 03, 2006
During an interview aired Friday on CNBC's The Big Idea with Donny Deutsch, when asked by host Deutsch how he would go about fighting terrorism, CNN founder Ted Turner argued that "you don't win people over by bombing them, you win them over by being friends with them," and soon recommended giving Muslim extremists what they want as a solution to terrorism. Turner, who in 2002 claimed that Israelis were guilty of "terrorism" against the Palestinians, on Friday's show advocated "being more even-handed in our dealing with the Palestinians and the Israelis," negotiating peace in the Middle East "so we can stop at some point furnishing military aid to Israel," and "pulling our military forces out of the Middle East." Turner labeled these moves as "things that they've asked of us" and "things that the Muslim extremists and a lot of other Muslims, too, would like to see us do."
posted by Jack Mercer @ 10/03/2006 09:13:00 AM


About Me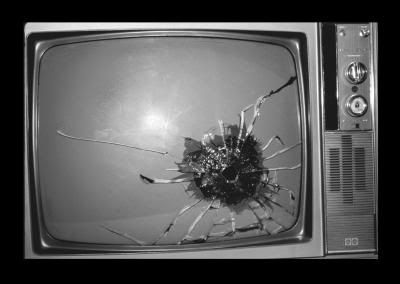 Name: Jack Mercer
Home:
About Me:
See my complete profile

"Snipet" (pronounced: snipe - it) is not a word.It is a derivative of two words: "Snipe" and "Snippet".




Miriam Webster defines Snipe as: to aim a carping or snide attack, or: to shoot at exposed individuals (as of an enemy's forces) from a usually concealed point of vantage.




Miriam Webster defines Snippet as: : a small part, piece, or thing; especially : a brief quotable passage.




In short, "Snipets" are brief, snide shots at exposed situations from a concealed vantage point.

WARNING! With due reverence to the Bill of Rights and the First Amendment there is NO comment policy on the News Snipet.

Other things
Archives
Politics
Template by