PREPARE!
Do Something!
Other things
"
Other things
TELL IT LIKE IT IS
Tuesday, September 26, 2006
Way to go, "Girl", you've become the racist you once criticized. Yep, those tables have turned. Oprah Lords Over White Folk, Talks Poop on XM - TMZ.com: "Among many, many other things, Oprah talked about her humble beginnings in Mississippi, and particularly about how her mother's highest aspiration for her was that she might end up cleaning white people's houses, because 'they give away nice clothes.' And then Oprah pointed out that now that she's Oprah, she has 'all these white people' working for her, and that in fact there's only one black person on the staff. Way to turn the tables, girl."
posted by Jack Mercer @ 9/26/2006 11:07:00 AM


About Me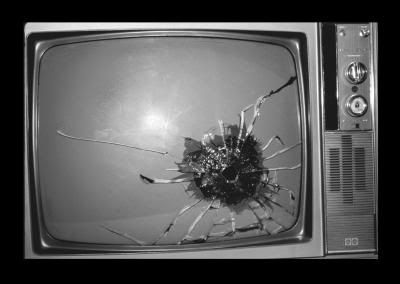 Name: Jack Mercer
Home:
About Me:
See my complete profile

"Snipet" (pronounced: snipe - it) is not a word.It is a derivative of two words: "Snipe" and "Snippet".




Miriam Webster defines Snipe as: to aim a carping or snide attack, or: to shoot at exposed individuals (as of an enemy's forces) from a usually concealed point of vantage.




Miriam Webster defines Snippet as: : a small part, piece, or thing; especially : a brief quotable passage.




In short, "Snipets" are brief, snide shots at exposed situations from a concealed vantage point.

WARNING! With due reverence to the Bill of Rights and the First Amendment there is NO comment policy on the News Snipet.

Other things
Archives
Politics
Template by