PREPARE!
Do Something!
Other things
"
Other things
PLEASE, RIP AA!!
Wednesday, September 13, 2006
Reactions are not always wrong, but actions motivated by them often are. Liberals in this country and their Democrat party is largely a reactive group and often allow it to rule thier action. The latest "reaction" to go down the tube is the activistic "Air America". One can blame poor management, poor programming, or many other poor reasons, but the fact of the matter is that "Air America" was a reaction to conservative talk radio and therefore offered nothing to its listeners. As a matter of fact, the couple dozen times I listened to it my thought was, "Hey, if I'm a liberal all I have to do is listen to conservative talk radio and determine to do and think the opposite". Liberals could have saved a lot of money by advising their constituents to just listen to Rush Limbaugh and think the opposite--afterall, it was the standard fare of AA.
posted by Jack Mercer @ 9/13/2006 12:56:00 PM


About Me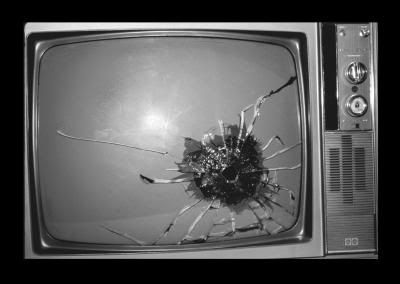 Name: Jack Mercer
Home:
About Me:
See my complete profile

"Snipet" (pronounced: snipe - it) is not a word.It is a derivative of two words: "Snipe" and "Snippet".




Miriam Webster defines Snipe as: to aim a carping or snide attack, or: to shoot at exposed individuals (as of an enemy's forces) from a usually concealed point of vantage.




Miriam Webster defines Snippet as: : a small part, piece, or thing; especially : a brief quotable passage.




In short, "Snipets" are brief, snide shots at exposed situations from a concealed vantage point.

WARNING! With due reverence to the Bill of Rights and the First Amendment there is NO comment policy on the News Snipet.

Other things
Archives
Politics
Template by