PREPARE!
Do Something!
Other things
"
Other things
Sorry refugees, I misjudged you
Wednesday, June 14, 2006
I would like to personally thank the Hurricane Katrina refugees for showing remarkable restraint in the face of overwhelming temptation. You apparently spent only $1.4 billion (about 16%) of your free money on sex, drugs and rock and roll instead of food and shelter. While most of the country is condemning you today, I want to congratulate you. I expected worse. Many of you did everything wrong, right up to the time the government gave you a bunch of my money. I expected you to blow it all – or most of it anyway. You only blew one dollar in six. Not bad. I had low expectations of you because – well, if you had been responsible, you wouldn't have needed the money in the first place. You would have known that you live in the path of a hurricane. You would have made plans to evacuate, including saving some money for such an emergency. Had all of you done that, it would not have been necessary for the government to give you nine billion of your fellow citizen's dollars on which to survive while Katrina occupied your homes. To be sure, we still would have opened our homes and hearts to you. We would have provided you with emergency supplies and shelter, but in short order, you would have taken control of your own situation, and you would not have needed those taxpayer funded ATM cards with which some of you had so much fun. If you are not aware of some of your fellow refugees adventures, they used the money to buy divorces, Caribbean vacations, season tickets to New Orleans Saints, "Girls Gone Wild" videos, and Dom Perignon champagne, just to name a few. I'm ashamed to admit that I expected at least half of the money to be misspent, but the GAO audit cannot confirm more than about $1.4 billion in abuse – about 16% of the total assistance. So I offer my sincere apology for misjudging you. Apparently most of you actually used the money for the purposes for which it was intended. That doesn't mean that I support the spending, mind you. I don't think you should have received it. I think charity and self-reliance should have sufficed, but our government never wants to be left out of any charitable endeavor. Just because I apparently misjudged you, I'm not going to abandon my view that people should, and largely can, care for themselves, and that they are ultimately better off for doing so. But I will admit (because I always admit when I'm wrong) that abusing only one in six of the dollars you got from the kindness of strangers is better than I expected of you. Ralph Bristol
posted by Jack Mercer @ 6/14/2006 09:48:00 AM


About Me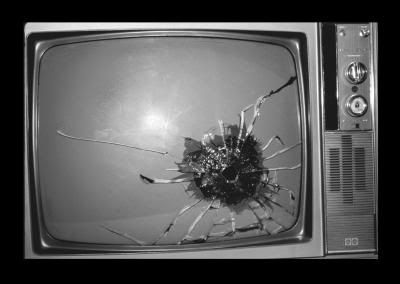 Name: Jack Mercer
Home:
About Me:
See my complete profile

"Snipet" (pronounced: snipe - it) is not a word.It is a derivative of two words: "Snipe" and "Snippet".




Miriam Webster defines Snipe as: to aim a carping or snide attack, or: to shoot at exposed individuals (as of an enemy's forces) from a usually concealed point of vantage.




Miriam Webster defines Snippet as: : a small part, piece, or thing; especially : a brief quotable passage.




In short, "Snipets" are brief, snide shots at exposed situations from a concealed vantage point.

WARNING! With due reverence to the Bill of Rights and the First Amendment there is NO comment policy on the News Snipet.

Other things
Archives
Politics
Template by