PREPARE!
Do Something!
Other things
"
Other things
MOTIVATE THE BASE MONTH
Tuesday, June 06, 2006
This week is "motivate the base month" in the United States Senate. Republican voters are not exactly brimming with enthusiasm for their party leaders these days, so, with elections lurking in the shadows, the Republican leadership in the Senate has scheduled debates and votes this week and next on three "base" issues, gay marriage, the estate tax and flag-burning. Gay marriage is first, and it has no chance of passing, but it will create a contemporary record that voters might remember when they go to the polls. And, it could inspire some largely uninspired voters to vote when they otherwise might not. At least that's what the party leaders hope – that a push for conservative issues will overcome growing antipathy, and some hostility, among usual Republican voters. Next week, the Senate will take up a permanent repeal of the estate tax. That too won't pass, but some congress watchers think it might produce a compromise that will permanently increase the exemption. Democratic Sen. Joseph Biden of Delaware, who wants to be president, is proposing an $8 million exemption that would be indexed so it rises with inflation. The Senate has failed to pass the flag-burning amendment many times, and won't pass it this time either. The cynics among us think less, not more, of the Republican leaders for using the Senate chambers as a "get out the vote" forum. Conservative activist Richard Viguerie, says the votes won't make up for what he considers a pattern of wayward behavior. "No conservative is going to take this as a change of heart or as a newfound belief in conservative principles." Bear in mind that Virguerie is a persistently grumpy conservative, who is never satisfied. He wasn't even happy with Ronald Reagan. There are some Republican voters who, even though they are unhappy with today's party leaders for bloated spending, and are growing weary of the Iraq war, immigration problems and gas prices, have core religious, patriotic, and economic beliefs that caused them to identify with the Republican Party. In politics, it's often not what you accomplish, but what you stand for that counts
posted by Jack Mercer @ 6/06/2006 08:33:00 AM


About Me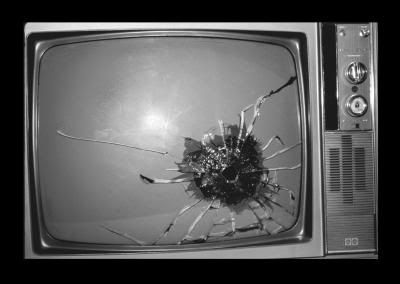 Name: Jack Mercer
Home:
About Me:
See my complete profile

"Snipet" (pronounced: snipe - it) is not a word.It is a derivative of two words: "Snipe" and "Snippet".




Miriam Webster defines Snipe as: to aim a carping or snide attack, or: to shoot at exposed individuals (as of an enemy's forces) from a usually concealed point of vantage.




Miriam Webster defines Snippet as: : a small part, piece, or thing; especially : a brief quotable passage.




In short, "Snipets" are brief, snide shots at exposed situations from a concealed vantage point.

WARNING! With due reverence to the Bill of Rights and the First Amendment there is NO comment policy on the News Snipet.

Other things
Archives
Politics
Template by