PREPARE!
Do Something!
Other things
"
Other things
The monster under your bed
Monday, June 12, 2006
If you have any young wage earners in the audience, I suggest you either shield their ears or turn up the radio, depending on their ability to handle scary stuff. I'm not talking about stuff like thrill rides, nightmares, slasher movies or imaginary monsters under their bed. I'm talking about the really scary stuff – liberal ideas about health care. Congress, in order to legitimize its intended raid on your future earnings, appointed a committee, the Citizens' Health Care Working Group. The committee, in order to legitimize its intended recommendations, reportedly went to 50 communities and talked with 23,000 people about health care and the proper way to finance it. It came back with the recommendation (and this is the scary part) that "Assuring health care is a shared social responsibility." That will mean that no matter how diligent you are about preserving your health, you and the beer-guzzling, cigarette-smoking, couch potato who never saw a Twinkie he didn't like, nor an exercise he did, are equally responsible for each other's health care bills. Actually, your bill will be higher than his, because you will be more affluent than he, and the collective healthcare bill, like most other government bills, will be divided by ability to pay. Personal health is not completely controllable, but neither are other things for which we have insurance. We insure our cars to pay for accidents, but we pay out of pocket for the maintenance. We insure our homes in case there's a fire, but we pay out of pocket for a new roof to keep out the rain that could cause a lot more damage. The only way to control health care costs is to treat health care like other essential needs: food, transportation, shelter, clothing, gas, electricity, phone service. I am absolutely convinced that the reason the price of healthcare is as high as it is today is that we have a long established disconnect between the consumer and the payer. About half of all health care today is already funded by taxpayers. Of the other half, some 70 to 80 percent is paid for by private insurance. As a result, there is no incentive to use the "insurance" wisely, or to practice healthy living. Can you imagine how irresponsible and wasteful we would be if we all received "free" health care, no matter how much or little we use? The only way to control costs would be for the government to ration health care. This argument may, more than any other, determine whether the United States of America continues to be the leader of the free world, or just another one-time giant drowning in a sea of wealth-stifling government spending. There is a monster under the bed. He's not an imaginary monster. He's real. He's dangerous, and he can defeat the most power force on earth – the United States of America – if he's unleashed. His name is Universal Health Care. Ralph Bristol
posted by Jack Mercer @ 6/12/2006 08:37:00 AM


About Me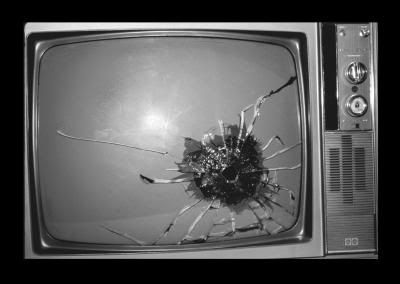 Name: Jack Mercer
Home:
About Me:
See my complete profile

"Snipet" (pronounced: snipe - it) is not a word.It is a derivative of two words: "Snipe" and "Snippet".




Miriam Webster defines Snipe as: to aim a carping or snide attack, or: to shoot at exposed individuals (as of an enemy's forces) from a usually concealed point of vantage.




Miriam Webster defines Snippet as: : a small part, piece, or thing; especially : a brief quotable passage.




In short, "Snipets" are brief, snide shots at exposed situations from a concealed vantage point.

WARNING! With due reverence to the Bill of Rights and the First Amendment there is NO comment policy on the News Snipet.

Other things
Archives
Politics
Template by