PREPARE!
Do Something!
Other things
"
Other things
MAN OVERESTIMATES HIS IMPORTANCE...
Tuesday, June 13, 2006
Subtitled: Let's do the math Okay, let's do the math. The government released its annual greenhouse gas report early this week and we're all going to burn alive from global warming. The new government index says the effect of greenhouse gases on the Earth's atmosphere has increased 20 percent since 1990. According to the report by the Climate Monitoring and Diagnostics Laboratory in Boulder, CO, greenhouse gases such as carbon dioxide accumulate in the atmosphere as a result of industrial and other processes. They can help trap solar heat, somewhat like a greenhouse, resulting in a gradual warming of the Earth's atmosphere. The Earth's average temperature increased about 1 degree Fahrenheit during the 20th century. The Intergovernmental Panel on Climate Change warns that continuing increases could have serious effects on crops, glaciers, the spread of disease, rising sea levels and other changes. This is the purported reason that environmentalists want the United States to significantly reduce our use of fossil fuels and the release of carbon dioxide into the air via industrial processes. There are many different greenhouse gases, but the three main ones are water vapor, carbon dioxide and ozone. Carbon dioxide, the one created by burning fossil fuels, constitutes between 9 and 26 percent of the greenhouse gases. Human activity is responsible for approximately 14% of the carbon dioxide that has collected in the atmosphere since 1850. With simple multiplication, we then learn that human activity, through burning fossil fuels, is responsible for 1.25% to 3.64% of all greenhouse gases in the atmosphere – the accumulation of which has allegedly resulted in a one-degree increase in the Earth's average temperature in the last century. Therefore, the worldwide burning of fossil fuels is responsible for increasing the Earth's temperature by somewhere between about one hundredth or four hundredths of one degree in the past century. The U.S. is responsible for about one-fourth of that, so we can blame ourselves for a maximum of one hundredth of one degree Fahrenheit of the earth's warming in the last century. Bottom line: It might – just might – be a big waste of money to spend hundreds of billions of dollars retooling the U.S. Industrial process to significantly reduce our carbon dioxide emissions. Someone want to tell, Al?
posted by Jack Mercer @ 6/13/2006 03:18:00 PM


About Me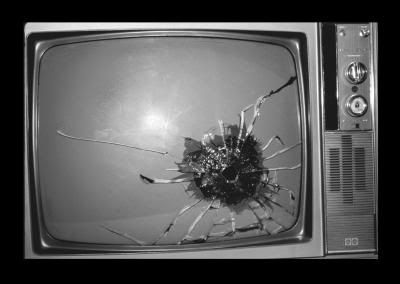 Name: Jack Mercer
Home:
About Me:
See my complete profile

"Snipet" (pronounced: snipe - it) is not a word.It is a derivative of two words: "Snipe" and "Snippet".




Miriam Webster defines Snipe as: to aim a carping or snide attack, or: to shoot at exposed individuals (as of an enemy's forces) from a usually concealed point of vantage.




Miriam Webster defines Snippet as: : a small part, piece, or thing; especially : a brief quotable passage.




In short, "Snipets" are brief, snide shots at exposed situations from a concealed vantage point.

WARNING! With due reverence to the Bill of Rights and the First Amendment there is NO comment policy on the News Snipet.

Other things
Archives
Politics
Template by