PREPARE!
Do Something!
Other things
"
Other things
Life in a bubble not good
Monday, June 19, 2006
Life in a bubble not good Here's more evidence of my pet theory – that facing adversity, rather than avoiding it, makes people stronger and better. This particular evidence involves rats, not humans, but that's a minor detail. Two new studies, published in Scandinavia, show that rats and mice living in sewers and farms have healthier immune systems than their squeaky clean cousins that frolic in cushy antiseptic labs. The lesson for humans: Clean living may make us sick. You can either use this as an excuse not to clean your home, or you can take the larger lesson. Adversity makes you stronger. Baby Boomer parents and the people we elect – architects of the wussification of America -- need to give more serious thought to the theory, called the hygiene hypothesis, that has been kicking around academic circles for 17 years. As the theory goes, people's immune systems aren't being challenged by disease and dirt early in life, so the body's natural defenses overreact to such small irritants as pollen. It's not just the body's immune system that can grow weaker by over-protection. It's the entire body, mind, and human spirit. We need adversity. We need problems to solve. We need a certain level of stress, pain and suffering to learn how to cope. So-called "helicopter parents" who are over-involved and protective of their children, including college age children, are doing their kids no favor by running interference for them every step of the way. Nanny-state legislators, who rush to pass a new law in the wake of every tragic death, are doing their constituents no favor by taking the responsibility for our safety and well being out of our hands and transferring it to the government. Knowing where to draw the line is not easy. Good parenting and good lawmaking takes intelligence and uncommon sense. My generation, the baby boomer generation, has unfortunately not known enough adversity to understand the benefits thereof. As a result, we are over-protecting, over-feeding, and over-nursing our children. If future generations survive our smothering love, it will be by the grace of God, not by our protective hand. Ralph Bristol
posted by Jack Mercer @ 6/19/2006 10:18:00 AM


About Me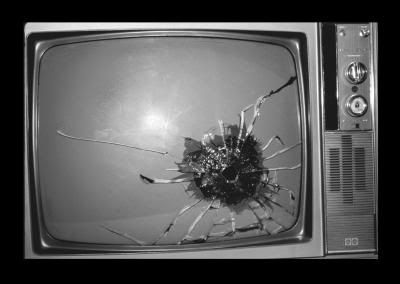 Name: Jack Mercer
Home:
About Me:
See my complete profile

"Snipet" (pronounced: snipe - it) is not a word.It is a derivative of two words: "Snipe" and "Snippet".




Miriam Webster defines Snipe as: to aim a carping or snide attack, or: to shoot at exposed individuals (as of an enemy's forces) from a usually concealed point of vantage.




Miriam Webster defines Snippet as: : a small part, piece, or thing; especially : a brief quotable passage.




In short, "Snipets" are brief, snide shots at exposed situations from a concealed vantage point.

WARNING! With due reverence to the Bill of Rights and the First Amendment there is NO comment policy on the News Snipet.

Other things
Archives
Politics
Template by