PREPARE!
Do Something!
Other things
"
Other things
KISS YOUR ANIMALS GOODBYE
Monday, June 26, 2006
The following is an email from a dear friend. If you are concerned about private property, (and all who visit here are), then please check out her concerns at: http://henwhisperer.blogspot.com/
---
Jack! Glad you emailed. I emailed you back, but just like normal, it flew around and then was undeliverable. Anyway, I am surprised to see that you have not mentioned National Animal Identification System (NAIS) here. This is the worst of programs and will kill an entire segment of our economy. Farmers will be driven out of business by USDA, Inc. Ownership of private property is being put to the test. Who owns my hens? Me or the gov't? If I house them, feed them, pay for them, but don't own them, does that make me a serf? Mark of the Beast is knocking at the barn door. How much time until they want to put RFID chips in our kids and us? Nonais.org -> check it out. Scary and real. Bwakk Hen
---
Good to hear from you as always, Hen! -Jack
posted by Jack Mercer @ 6/26/2006 07:21:00 AM


About Me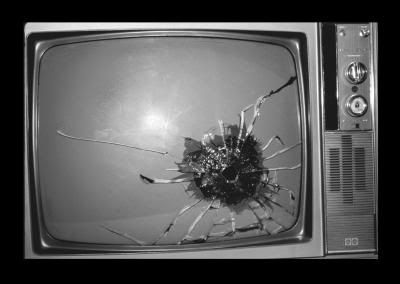 Name: Jack Mercer
Home:
About Me:
See my complete profile

"Snipet" (pronounced: snipe - it) is not a word.It is a derivative of two words: "Snipe" and "Snippet".




Miriam Webster defines Snipe as: to aim a carping or snide attack, or: to shoot at exposed individuals (as of an enemy's forces) from a usually concealed point of vantage.




Miriam Webster defines Snippet as: : a small part, piece, or thing; especially : a brief quotable passage.




In short, "Snipets" are brief, snide shots at exposed situations from a concealed vantage point.

WARNING! With due reverence to the Bill of Rights and the First Amendment there is NO comment policy on the News Snipet.

Other things
Archives
Politics
Template by