PREPARE!
Do Something!
Other things
"
Other things
DETESTABLE WHITE ELITISM
Tuesday, June 06, 2006
New York Daily News - Home - Treat me like I'm black, sez Teddy's son: "Fresh from rehab, Rep. Patrick Kennedy said yesterday he wants to be treated like an African-American from Washington if and when he gets charged for crashing his car on Capitol Hill. Denying that he was drunk and or that he asked the Capitol Police for preferential treatment, Kennedy, a Rhode Island congressman, said he's prepared 'in terms of bookings, in terms of mug shots, fingerprints, whatever they might have me do.' "It's what anyone else would have done to them if they were an African-American in Anacostia," Kennedy said in a shaky voice, referring to the mostly minority neighborhood in southeastern Washington."
posted by Jack Mercer @ 6/06/2006 07:40:00 PM


About Me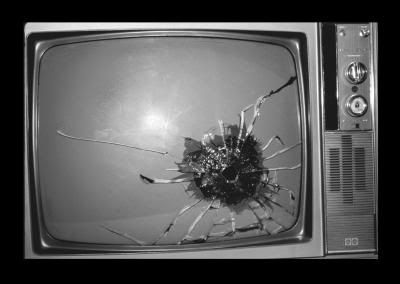 Name: Jack Mercer
Home:
About Me:
See my complete profile

"Snipet" (pronounced: snipe - it) is not a word.It is a derivative of two words: "Snipe" and "Snippet".




Miriam Webster defines Snipe as: to aim a carping or snide attack, or: to shoot at exposed individuals (as of an enemy's forces) from a usually concealed point of vantage.




Miriam Webster defines Snippet as: : a small part, piece, or thing; especially : a brief quotable passage.




In short, "Snipets" are brief, snide shots at exposed situations from a concealed vantage point.

WARNING! With due reverence to the Bill of Rights and the First Amendment there is NO comment policy on the News Snipet.

Other things
Archives
Politics
Template by