PREPARE!
Do Something!
Other things
"
Other things
JUST VOTE-----NOT!
Thursday, May 25, 2006
For as long as I can remember, people have bemoaned the poor turnout we have for elections in the United States. Sometimes, for local primary elections, the turnout is barely in the double digits. Since 1948, even in Presidential elections, turnout has never reached the 2/3rd mark – ranging over the years from 52 to 64 percent. In 2004, it was on the high side – 60 percent. Back in my young, more naïve years, I joined the cacophony of voices urging people to do their civic duty and vote. Not any more. For me, it's simple math. The fewer people vote, the more my vote counts. If I could elect members of congress and the statehouse all by myself, I would, so why would I want to dilute my vote? I don't care whether my member of congress represents a majority of the people in my district. I care whether he agrees with me. In Arizona, a political activist who has run unsuccessfully for Governor and for the state legislature, is spearheading a drive to turn Arizona elections in to a lottery, in which one voter would win $1 million. Dr. Mark Osterloh, a Tuscon ophthalmologist, and other supporters have gathered 185,903 signatures of registered voters, well over the 122,612 required for a ballot initiative. Under the plan, the $1 million awarded to one randomly selected voter after each election would come from unclaimed Arizona Lottery prize money. A voter could get one entry in the drawing for voting in the primary and another for the general election. His purpose is to increase voter turnout. If people stand the chance to win $1 million by voting, they are more likely to vote. He's right of course. There are plenty of people who won't dislodge their backsides from the couch to cast a ballot, but would gladly do so for even a slim chance of winning $1 million. Who can blame them? What has more value to you – that Governor Sanford wins re-election or that you win $1 million? That's pretty much a no-brainer. If people don't want to vote for the right reason – that they care who wins – I don't want them voting at all. Actually, I'd prefer they just let me pick the winners, but I at least recognize their right to offset my superior choice if they feel they really must. But do we have to tolerate those who don't care about the outcome – and only want to win the money? They are either going to be voting "blind" or voting for someone who promises to give them things – things that you and I pay for. I can hear the commercials now. "Vote for me. Even if you don't win $1 Million, I'll vote to give you more of your neighbor's money." They won't be quite that transparent of course, but that will be the winning message for those who vote just to win the lottery. High voter turnout is highly overrated. In the absence of gimmicks and "get out the vote" drives, we always have exactly the right amount of voter turnout – that is, the people who care vote. Those who don't care stay home. That's the way it should be. Whether you stay home or vote on Election Day, you are doing exactly what you should be doing. Don't let anyone shame you or trick you into doing otherwise, and if you do care who wins elections, vote "no" on turning elections into lotteries.
posted by Jack Mercer @ 5/25/2006 10:37:00 AM


About Me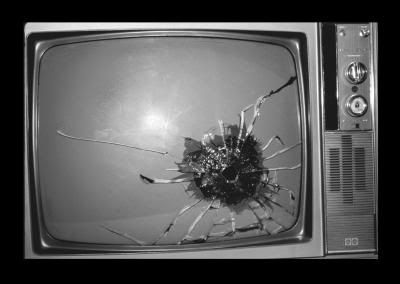 Name: Jack Mercer
Home:
About Me:
See my complete profile

"Snipet" (pronounced: snipe - it) is not a word.It is a derivative of two words: "Snipe" and "Snippet".




Miriam Webster defines Snipe as: to aim a carping or snide attack, or: to shoot at exposed individuals (as of an enemy's forces) from a usually concealed point of vantage.




Miriam Webster defines Snippet as: : a small part, piece, or thing; especially : a brief quotable passage.




In short, "Snipets" are brief, snide shots at exposed situations from a concealed vantage point.

WARNING! With due reverence to the Bill of Rights and the First Amendment there is NO comment policy on the News Snipet.

Other things
Archives
Politics
Template by