PREPARE!
Do Something!
Other things
"
Other things
I HAVE INTELLIGENT LIBERAL FRIENDS
Friday, March 31, 2006
Why is it that those who speak for them are...well, you read, and tell me what you think: Anti-war activist Cindy Sheehan: "We're not going to cure terrorism and spread peace and good will in the Middle East by killing innocent people or -- I'm not even saying our bullets and bombs are killing them. The occupation - they don't have food, they don't have clean water, they don't have electricity. They don't have medicine, they don't have doctors. We need to get our military presence out of there, and that's what's gonna start building good will....I see Iraq as the base for spreading imperialism...." Host Chris Matthews: "Are you considering running for Congress, Cindy?" Sheehan: "No, not this time...." Matthews: "Okay. Well, I have to tell you, you sound more informed than most U.S. Congresspeople, so maybe you should run." -- Exchange on MSNBC's Hardball, August 15. ______________________________________ Ted Turner: "I am absolutely convinced that the North Koreans are absolutely sincere. There's really no reason for them to cheat [on nukes]....I looked them right in the eyes. And they looked like they meant the truth. I mean, you know, just because somebody's done something wrong in the past doesn't mean they can't do right in the future or the present. That happens all the, all the time." Wolf Blitzer: "But this is one of the most despotic regimes and Kim Jong-Il is one of the worst men on Earth. Isn't that a fair assessment?" Turner: "Well, I didn't get to meet him, but he didn't look bad in the pictures that I've seen of him on CNN, he didn't look too much different than most other people I've met." Blitzer: "But, look at the way, look at the way he's, look at the way he's treating his own people." Turner: "Well, hey, listen. I saw a lot of people over there. They were thin and they were riding bicycles instead of driving in cars, but-" Blitzer: "A lot of those people are starving." Turner: "I didn't see any, I didn't see any brutality...." -- Exchange on CNN's The Situation Room, September 19.
posted by Jack Mercer @ 3/31/2006 01:54:00 PM


About Me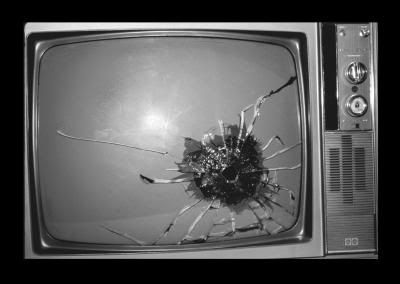 Name: Jack Mercer
Home:
About Me:
See my complete profile

"Snipet" (pronounced: snipe - it) is not a word.It is a derivative of two words: "Snipe" and "Snippet".




Miriam Webster defines Snipe as: to aim a carping or snide attack, or: to shoot at exposed individuals (as of an enemy's forces) from a usually concealed point of vantage.




Miriam Webster defines Snippet as: : a small part, piece, or thing; especially : a brief quotable passage.




In short, "Snipets" are brief, snide shots at exposed situations from a concealed vantage point.

WARNING! With due reverence to the Bill of Rights and the First Amendment there is NO comment policy on the News Snipet.

Other things
Archives
Politics
Template by