PREPARE!
Do Something!
Other things
"
Other things
THE IRRATIONALITY OF IT ALL
Monday, February 27, 2006
As the ban nears, the "religious fanatics" will evoke any argument to advance their faith. Here is a quote from one of their clerics: CNN.com - South Dakota nears abortion ban - Feb 24, 2006: "Opponents of the bill argued that abortion should at least be allowed in cases involving rape, incest and a threat to a woman's health. If a woman who is raped becomes pregnant, the rapist would have the same rights to the child as the mother, said Krista Heeren-Graber, executive director of the South Dakota Network Against Family Violence and Sexual Assault. 'The idea the rapist could be in the child's life ... makes the woman very, very fearful. Sometimes they need to have choice,' Heeren-Graber said." Let the Snipet finish the sentence: "The idea the rapist could be in the child's life makes a woman very, very fearful--so lets kill that child"
posted by Jack Mercer @ 2/27/2006 02:43:00 PM


About Me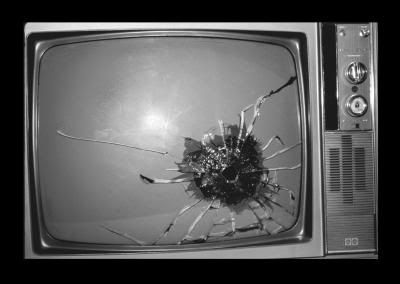 Name: Jack Mercer
Home:
About Me:
See my complete profile

"Snipet" (pronounced: snipe - it) is not a word.It is a derivative of two words: "Snipe" and "Snippet".




Miriam Webster defines Snipe as: to aim a carping or snide attack, or: to shoot at exposed individuals (as of an enemy's forces) from a usually concealed point of vantage.




Miriam Webster defines Snippet as: : a small part, piece, or thing; especially : a brief quotable passage.




In short, "Snipets" are brief, snide shots at exposed situations from a concealed vantage point.

WARNING! With due reverence to the Bill of Rights and the First Amendment there is NO comment policy on the News Snipet.

Other things
Archives
Politics
Template by