PREPARE!
Do Something!
Other things
"
Other things
IF I WANT EDUCATION I'LL WATCH THE HISTORY CHANNEL
Tuesday, February 07, 2006
Quick. Name a favorite movie or TV show with an important social message. That's right - there isn't one. If moviemakers are interested in getting people back into the theaters, I have but one suggestion - think entertainment. I know this sounds simplistic, but it just might work. We are constantly bombarded from all directions with political and social messages in movies and TV programs that we watch for the entertainment. I know I'm not the only one who is weary of this. My friend, "Hole in One Bob" recently opined that he might quit watching one of his (and my) favorite TV shows, "Boston Legal," because he can't stand the political assault. If TV programs and movies could both entertain and teach (or preach, or whatever), I wouldn't actually mind it, but rarely can producers and writers do both. Often, the shows with the most obvious "message" are also the least entertaining. NBC's colossal failure, "The Book of Daniel" is a prime example of a producer trying to push a social agenda with entertainment, and failing miserably. What do you want in an entertainment program? I want interesting characters, witty dialogue and a good plot. If you first do that, then hit me with all the messages you want, but if you can't do that - then spare me the sermon. I savor good entertainment for what it is supposed to be - an escape from the pressures of real world challenges and problems. When I find shelter from the storm, I don't want to watch the weather channel. Ralph Bristol
posted by Jack Mercer @ 2/07/2006 10:46:00 AM


About Me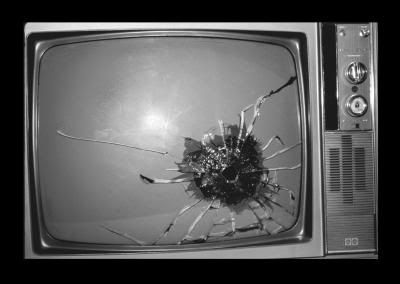 Name: Jack Mercer
Home:
About Me:
See my complete profile

"Snipet" (pronounced: snipe - it) is not a word.It is a derivative of two words: "Snipe" and "Snippet".




Miriam Webster defines Snipe as: to aim a carping or snide attack, or: to shoot at exposed individuals (as of an enemy's forces) from a usually concealed point of vantage.




Miriam Webster defines Snippet as: : a small part, piece, or thing; especially : a brief quotable passage.




In short, "Snipets" are brief, snide shots at exposed situations from a concealed vantage point.

WARNING! With due reverence to the Bill of Rights and the First Amendment there is NO comment policy on the News Snipet.

Other things
Archives
Politics
Template by