PREPARE!
Do Something!
Other things
"
Other things
MISERY
Tuesday, January 10, 2006
Americans are more miserable today than we were in the early 90s. It's probably George Bush's fault. The University of Chicago's National Opinion Research Center is the keeper of the misery index. Since you help pay for it from the taxes received by the National Science Foundation, I thought I'd tell you what they learned about your opinion of life in general. If you had just kept that money that you gave to the NSF to pay for the research, you might be happier because some of the unhappiness is traced back to a lack of money. More of you say you can't afford health care, don't have health insurance, have too many bills or lost your job. More of you also have trouble in the romance department. On the bright side, fewer of you are the victims of crime. Money and love were the two biggest trouble spots in the survey. Here's my opinion, for what it's worth. Happiness can be reduced to a simple math formula. Expectations (minus) reality = happiness, or lack thereof. When it comes to money, the average American can afford more than he could in 1991, but we constantly expect more. I don't know that romantic expectations have altered significantly in the past 10 years or so, but I suppose it's possible. That's probably Bush's fault too. Not too many people want the relationship that Bill and Hillary have, but more people are probably envious of the Bush's marriage. At any rate, I believe the misery index has been driven higher by higher expectations, not by lower reality. It's another product of the entitlement mentality, and those who try to cure it by delivering more entitlements are the problem, not the solution. Ralph Bristol
posted by Jack Mercer @ 1/10/2006 11:17:00 AM


About Me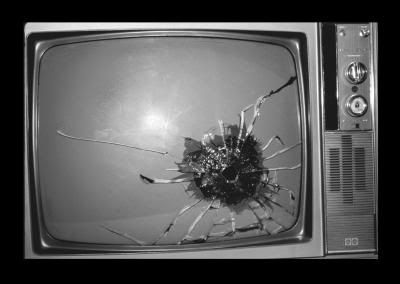 Name: Jack Mercer
Home:
About Me:
See my complete profile

"Snipet" (pronounced: snipe - it) is not a word.It is a derivative of two words: "Snipe" and "Snippet".




Miriam Webster defines Snipe as: to aim a carping or snide attack, or: to shoot at exposed individuals (as of an enemy's forces) from a usually concealed point of vantage.




Miriam Webster defines Snippet as: : a small part, piece, or thing; especially : a brief quotable passage.




In short, "Snipets" are brief, snide shots at exposed situations from a concealed vantage point.

WARNING! With due reverence to the Bill of Rights and the First Amendment there is NO comment policy on the News Snipet.

Other things
Archives
Politics
Template by