PREPARE!
Do Something!
Other things
"
Other things
LEGISLATING MORALITY
Wednesday, January 18, 2006
Even conservative Supreme Court Justice Antonin Scalia, the model for President Bush's wish that judges would rule according to the law and the Constitution, not according to their own beliefs, can't always keep his own personal opinions out of his judicial opinions. In his dissent from the Court's 6-3 ruling that upheld Oregon's assisted suicide law, Scalia wrote, ""If the term 'legitimate medical purpose' has any meaning, it surely excludes the prescription of drugs to produce death." Really? Is that a medical, legal, or moral opinion? It is clearly a moral opinion with no legal foundation whatsoever. If you ask a person suffering from an incurable, painful disease, and he has found no other means to ease the suffering, he would likely argue that prescribing drugs to produce death serves a very legitimate medical purpose - to end suffering. The Oregon assisted suicide case is very similar to the medical marijuana case, in that the U.S. Attorney General, in both cases, argued that the federal powers to regulate controlled substances trumps the states' rights to decide which drugs can be used and for what purposes. It was former Attorney John Ashcroft's opinion that neither the medical use of marijuana nor the use of drugs to assist in suicide is a "legitimate medical purpose." The problem is, that's not up to a bureaucrat or a judge to decide. That's a subjective, i.e., a legislative decision, that should be left to the elected representatives of the people. Moral judgments are not the venue of bureaucrats or the courts. That principle should apply to Justice Scalia as surely as it should to Justice Ginsburg. In the two cases, the court tested the same argument by the same bureaucrat, former Attorney General John Ashcroft. In one case, they agreed with Ashcroft. In the other, they disagreed. The only difference was the prevailing moral judgment of the court on the underlying issues: assisted suicide and marijuana. Now, in both the case of medical marijuana and assisted suicide, the law of the land represents the prevailing moral judgment of the U.S. Supreme Court, not that of the elected representatives of the people. As you may have guessed by now, that, in my opinion is not a good thing.
posted by Jack Mercer @ 1/18/2006 11:07:00 AM


About Me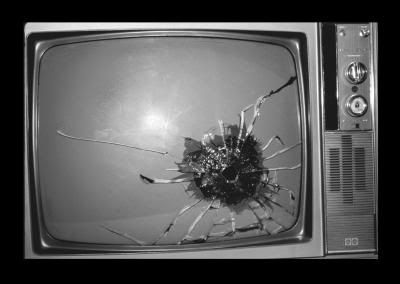 Name: Jack Mercer
Home:
About Me:
See my complete profile

"Snipet" (pronounced: snipe - it) is not a word.It is a derivative of two words: "Snipe" and "Snippet".




Miriam Webster defines Snipe as: to aim a carping or snide attack, or: to shoot at exposed individuals (as of an enemy's forces) from a usually concealed point of vantage.




Miriam Webster defines Snippet as: : a small part, piece, or thing; especially : a brief quotable passage.




In short, "Snipets" are brief, snide shots at exposed situations from a concealed vantage point.

WARNING! With due reverence to the Bill of Rights and the First Amendment there is NO comment policy on the News Snipet.

Other things
Archives
Politics
Template by