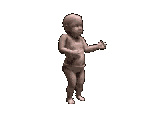 Not long ago a liberal friend of mine had new carpet and flooring installed in his home.
1. He shopped six different places before he settled on the individual he felt

qualified

to put his flooring in. 2. He refused to make a down payment or ANY kind of payment to the individual until the job was done and the results PERFECT. 3. After the job was completed, he made the guy who put it in come back TWO times to fix things that I couldn't even detect were wrong. 4. He also got more out of the guy than he paid for--wood transitions (which cost the carpet guy extra) instead of brass or aluminum. It lead into a GREAT discussion about education which made me ask the following questions: 1. Sam, did you go with the guy who was the most expensive? Was the best deal the most expensive one? No? You went with who you thought would do the best job for the money, huh. 2. Don't you think that there should be just one carpet supplier and installer? (The most expensive one...) because if you give money to one of the small guys, it takes money away from the big guys so they can't do as good a job. 3. Why did you refuse to pay until the job was done? You always seem to be more interested in paying for processes rather than results? Doesn't spending more money always bring better results? Why not pay and just accept what you get?
4. If the carpet and flooring was in, why did you make the guy come back over and over again to get it perfect? Why not pay him more money to come back and fix it? You get the gist... Sam is interested in choice (competition) and performance (outcomes) when it comes to his

own

money, but loses that concern when it comes to spending

other peoples'

money. Or is there some other motivation?