PREPARE!
Do Something!
Other things
"
Other things
TWO ACCOLYTES ADVOCATE PATRON SAINT WOULD HAVE DONE THE SAME THING
Friday, December 30, 2005
On "Meet the Press" Ted Koppel and Tom Brokaw both agree that Clinton would have done the same thing Bush did in Iraq: KOPPEL: In large measure, when the president and his top people tell you, as they did, "Here's our perception of what exists. Here's our perception of the danger to the United States. Here's our perception of a relationship between this guy who has weapons of mass destruction and the group that just blew up the Pentagon and the World Trade Center," I don't know that reporters as a whole can sit there and say, "Oh, hokum. You know, it's just not true ... " BROKAW: The French intelligence were sharing the same conclusions with the administration. I thought – I agree with you that I don't think that we pushed hard enough for vigorous debate. I think that on Capitol Hill that the debate was anemic, at best ... RUSSERT: [Congress was] not questioning whether Saddam Hussein had weapons of mass destruction. BROKAW: No. No. No. RUSSERT: That seemed to be a uniformly held belief. BROKAW: Right. Yeah. KOPPEL: Nor did the Clinton administration beforehand. BROKAW: No. KOPPEL: I mean, the only difference between the Clinton administration and the Bush administration was 9/11. BROKAW: Right. KOPPEL: If 9/11 had happened on Bill Clinton's watch, he would have gone into Iraq. BROKAW: Yeah. Yeah.
posted by Jack Mercer @ 12/30/2005 07:28:00 AM


About Me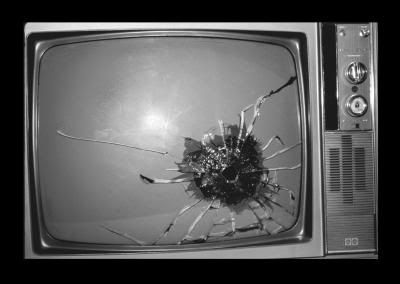 Name: Jack Mercer
Home:
About Me:
See my complete profile

"Snipet" (pronounced: snipe - it) is not a word.It is a derivative of two words: "Snipe" and "Snippet".




Miriam Webster defines Snipe as: to aim a carping or snide attack, or: to shoot at exposed individuals (as of an enemy's forces) from a usually concealed point of vantage.




Miriam Webster defines Snippet as: : a small part, piece, or thing; especially : a brief quotable passage.




In short, "Snipets" are brief, snide shots at exposed situations from a concealed vantage point.

WARNING! With due reverence to the Bill of Rights and the First Amendment there is NO comment policy on the News Snipet.

Other things
Archives
Politics
Template by