PREPARE!
Do Something!
Other things
"
Other things
REALLY?
Monday, December 19, 2005
Media Bias Is Real, Finds UCLA Political Scientist... 12/14/2005 While the editorial page of The Wall Street Journal is conservative, the newspaper's news pages are liberal, even more liberal than The New York Times. The Drudge Report may have a right-wing reputation, but it leans left. Coverage by public television and radio is conservative compared to the rest of the mainstream media. Meanwhile, almost all major media outlets tilt to the left. These are just a few of the surprising findings from a UCLA-led study, which is believed to be the first successful attempt at objectively quantifying bias in a range of media outlets and ranking them accordingly. "I suspected that many media outlets would tilt to the left because surveys have shown that reporters tend to vote more Democrat than Republican," said Tim Groseclose, a UCLA political scientist and the study's lead author. "But I was surprised at just how pronounced the distinctions are."
posted by Jack Mercer @ 12/19/2005 11:20:00 AM


About Me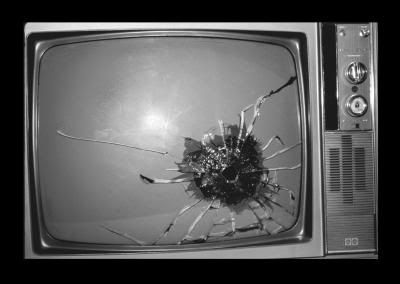 Name: Jack Mercer
Home:
About Me:
See my complete profile

"Snipet" (pronounced: snipe - it) is not a word.It is a derivative of two words: "Snipe" and "Snippet".




Miriam Webster defines Snipe as: to aim a carping or snide attack, or: to shoot at exposed individuals (as of an enemy's forces) from a usually concealed point of vantage.




Miriam Webster defines Snippet as: : a small part, piece, or thing; especially : a brief quotable passage.




In short, "Snipets" are brief, snide shots at exposed situations from a concealed vantage point.

WARNING! With due reverence to the Bill of Rights and the First Amendment there is NO comment policy on the News Snipet.

Other things
Archives
Politics
Template by