PREPARE!
Do Something!
Other things
"
Other things
SANFORD FOR PRESIDENT
Tuesday, November 15, 2005
Charleston Post and Courier Tuesday, November 15, 2005 Mangled by the hands of Time South Carolinians can be expected to pay as much attention to Time magazine's rap on Gov. Mark Sanford, as they would to, say, an outsider's criticism of boiled peanuts or USC's Gamecock mascot. Some of the same reasons that Time finds to chastise the governor help explain his popularity in the state. Time, for example, is dismissive of the governor's frugality, dating back to his years as congressman when he slept in his office to save money. South Carolinians recognize that there is something commendable in a public official who spends with caution, particularly when it's the public's dime. One of Time's criticisms, however, is based on misinformation, to view it in the most charitable light. The state's AAA credit rating declined in part because of the Legislature's unwillingness to deal responsibly with state finances. When revenues fell during the economic downturn, the Legislature borrowed heavily from trust funds and engaged in unconstitutional deficit spending. Gov. Sanford convinced the Legislature to pay off its unconstitutional debt, but was only partially successful in urging the Legislature to use new revenue to pay trust fund debts before heedlessly incurring new expenses. Indeed, the governor has achieved only limited success in curbing the appetites of a Legislature that has been historically used to having its own way. His spending vetos, cited by Time as an irritation to business leaders, have been generally overridden by a Legislature unwilling to give up its perks and pork. Gov. Sanford's ambitious reform agenda has sought to shift authority to the executive branch of government to provide greater accountability, more efficiency and better service. The Legislature, however, has been unwilling even to give voters a chance to consider the constitutional amendments necessary for his restructuring proposals. In remarks preliminary to its ranking, Time stated that 'Reeling from the biggest fiscal crisis since the Great Depression, Governors, unlike Presidents, must show discipline.' There's no faulting Mr. Sanford on that score, whether or not you agree with the magazine's dire assessment of the nation's recent fiscal woes. In ranking its best governors, Time observed, 'When it comes to raw political talent, there's not a Bill Clinton in this group.' The nation should perhaps count itself lucky that such a malleable talent comes along once in a blue moon. With Gov. Sanford, by contrast, what you see is what you get.
posted by Jack Mercer @ 11/15/2005 03:45:00 AM


About Me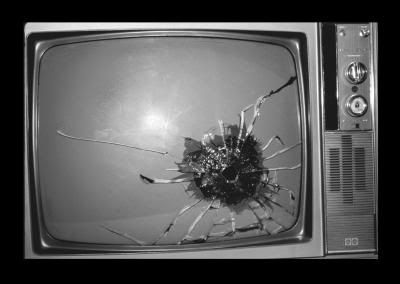 Name: Jack Mercer
Home:
About Me:
See my complete profile

"Snipet" (pronounced: snipe - it) is not a word.It is a derivative of two words: "Snipe" and "Snippet".




Miriam Webster defines Snipe as: to aim a carping or snide attack, or: to shoot at exposed individuals (as of an enemy's forces) from a usually concealed point of vantage.




Miriam Webster defines Snippet as: : a small part, piece, or thing; especially : a brief quotable passage.




In short, "Snipets" are brief, snide shots at exposed situations from a concealed vantage point.

WARNING! With due reverence to the Bill of Rights and the First Amendment there is NO comment policy on the News Snipet.

Other things
Archives
Politics
Template by