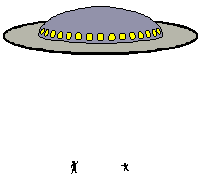 Years back I had an acquaintance I would characterize as a kook. "Kook", as defined by Webster, is "one whose ideas or actions are eccentric, fantastic, or insane". This guy believed that the government was watching us through our television sets, that smallpox shots were injections of radiographic isotopes so that the government could track our movements, and that Roe vs. Wade was a plot to thin the population of African Americans. Kook. At one time it seemed that kooks were few and far between. Maybe they still are, but now that we have the internet we have more exposure to them as interaction with the rest of the world becomes commonplace. While the "right", (which I would probably consider my former acquaintance as such) still seems to have their share, it seems the left's ranks have truly become swollen. I used to think that it was the fringe, but am beginning to question that. Here are some of the fantasies that are accepted as truth (will not use the term "fact" as to these kind of people it is more about a philosophical or religious "truth" than something intellectual):
George Bush with the help of Israel was behind 9/11.
Karl Rove is Satan's general (Dick Cheney is Satan), and has a massive computer like brain that coordinates any and every move of the Republican Party and its candidates. He also forged documents and gave them to Dan Rather to create the Memogate Scandal.
Two elections were "stolen" (still without specifics) but they were stolen.
America is the equivalent of Nazi Germany and we torture people on a wholesale basis. All of the ills in the world are because of America and it is incapable of good.
Black conservatives are really white
The problem is, that all of the above did not come from "internet whackos" or Michael Moore types, but from supposed mainstream Americans like Ted Kennedy, Howard Dean, Madeleine Albright, Walter Cronkite, Dick Durbin. SUPPOSED.
Such paranoia usually begins to affect actions. Delusions become so real that it colors one's whole existence manifesting itself as anything from anger to irrational violence:
A self-made and successful conservative black man is peppered by Oreos during a speech
College students fake attacks against themselves to blame on fellow students who are conservative.
Internet sites everywhere calling for the assassination of President Bush.
College professors calling on soldiers in Iraq to shoot their superiors.
Left talk show hosts physically attacking people who disagree with them.
Maybe I'm wrong, but it seems that the left is no longer about peace, pacifism and communality. It has become about anger, aggression and division. A place where the "kook" is no longer be the exception--but the rule.