PREPARE!
Do Something!
Other things
"
Other things
NON-PRACTICING PREACHERS
Friday, November 04, 2005
There is a new book available from Amazon that has moved to #6 on the bestseller list. It is on liberal hypocricy--or the way the Snipet puts it, America's new Fundamentalists. It makes some of the following points: Air America radio host Al Franken says conservatives are racist because they lack diversity and oppose affirmative action. But fewer than 1 percent of the people he has hired over the past 15 years have been African-American. Ted Kennedy has fought for the estate tax and spoken out against tax shelters. But he has repeatedly benefited from an intricate web of trusts and private foundations that have shielded most of his family's fortune from the IRS. One Kennedy family trust wasn't even set up in the U.S., but in Fiji. Bill and Hillary Clinton have spoken in favor of the estate tax, and in 2000 Bill vetoed a bill seeking to end it. But the Clintons have set up a contract trust that allows them to substantially reduce the amount of inheritance tax their estate will pay when they die. Hillary, for her part, has written and spoken extensively about the right of children to make major decisions regarding their own lives, such as having an abortion without parental consent. But she barred 13-year-old daughter Chelsea from getting her ears pierced and forbade her to watch MTV or HBO. Barbara Streisand has talked about the necessity of unions to protect a "living wage." But she prefers to do her filming and postproduction work in Canada, where she can pay less than American union wages. As for other liberals who like to offshore things, there's billionaire Bush-basher George Soros. Soros says the wealthy should pay higher, more progressive tax rates. But he holds the bulk of his money in tax-free overseas accounts in Curacao, Bermuda and the Cayman Islands. We have a lot of modern day Liberal preachers, but do they practice what they preach? Amazon.com: Books: Do As I Say (Not As I Do) : Profiles in Liberal Hypocrisy
posted by Jack Mercer @ 11/04/2005 06:49:00 AM


About Me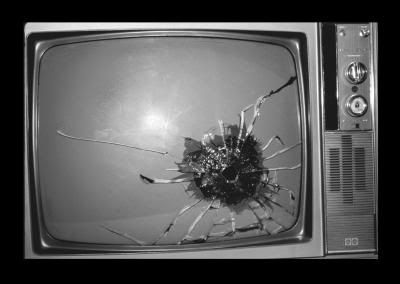 Name: Jack Mercer
Home:
About Me:
See my complete profile

"Snipet" (pronounced: snipe - it) is not a word.It is a derivative of two words: "Snipe" and "Snippet".




Miriam Webster defines Snipe as: to aim a carping or snide attack, or: to shoot at exposed individuals (as of an enemy's forces) from a usually concealed point of vantage.




Miriam Webster defines Snippet as: : a small part, piece, or thing; especially : a brief quotable passage.




In short, "Snipets" are brief, snide shots at exposed situations from a concealed vantage point.

WARNING! With due reverence to the Bill of Rights and the First Amendment there is NO comment policy on the News Snipet.

Other things
Archives
Politics
Template by