PREPARE!
Do Something!
Other things
"
Other things
IF YOU DON'T KNOW, SHUT UP!
Friday, November 11, 2005
Bill O'Reilly is right more often than not, but when he's wrong, he's practically clueless. O'Reilly has been at the forefront of accusing oil companies of gouging consumers after Hurricanes Katrina and Rita. Yesterday, on his radio show, he cited, as evidence thereof, the fact that prices have come down so sharply in the past few weeks. I don't have his exact quote, but it was something like "The demand today is exactly the same as it was then." Argggh! Bill is not stupid, but for some reason he's stuck on stupid on this issue. Sure, demand is the same today, or maybe even a bit lower, but the supply is back today. That's why prices are lower. We had a major supply problem, caused by the hurricanes. The hurricanes forced the shutdown of refineries on the gulf coast and interrupted two pipelines that served the Southeast. The oil company execs tried to explain the simple economic facts of life to members of the Senate without blatantly insulting their intelligence, but it wasn't easy. As Lee Raymond, chairman of Exxon Mobil Corp. put it, "By keeping prices higher, adequate supplies were assured." "That's an astounding theory of consumer protection," replied Democratic Sen. Ron Wyden of Oregon. The only thing astounding is that Wyden and other members of Congress don't understand the first thing that a freshman economics student learns in college. Therefore, I propose the following. There should be a federal law that requires all incoming members of Congress to complete a minimum of two semesters of college level economics courses within their first two years in Congress. If they remain in Congress for more than 10 years, they will have to take at least one refresher course. We simply cannot tolerate members of congress attempting to destroy the American capitalist economic system out of ignorance. And Bill O'Reilly should audit the first class. Ralph Bristol
posted by Jack Mercer @ 11/11/2005 06:23:00 AM


About Me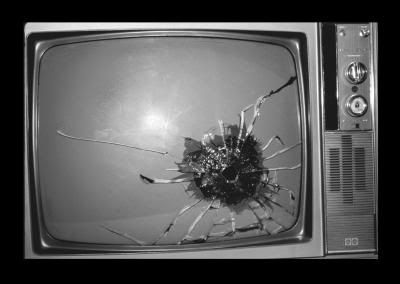 Name: Jack Mercer
Home:
About Me:
See my complete profile

"Snipet" (pronounced: snipe - it) is not a word.It is a derivative of two words: "Snipe" and "Snippet".




Miriam Webster defines Snipe as: to aim a carping or snide attack, or: to shoot at exposed individuals (as of an enemy's forces) from a usually concealed point of vantage.




Miriam Webster defines Snippet as: : a small part, piece, or thing; especially : a brief quotable passage.




In short, "Snipets" are brief, snide shots at exposed situations from a concealed vantage point.

WARNING! With due reverence to the Bill of Rights and the First Amendment there is NO comment policy on the News Snipet.

Other things
Archives
Politics
Template by