PREPARE!
Do Something!
Other things
"
Other things
HERE IS WHAT I DON'T UNDERSTAND
Tuesday, November 29, 2005
Ted Turner says Iraq 'no better off' after U.S.-led war The Associated Press - November 29, 2005 MANHATTAN, Kan.Media mogul Ted Turner said Monday that Iraq is "no better off" following the U.S.-led invasion that ousted dictator Saddam Hussein in 2003. Returning From Iraq, Lieberman Praises U.S. Strategy, Urges Bush to tout Successes WSJ- November 29, 2005 WASHINGTON -- Sen. Joseph I. Lieberman, just back from Iraq, wants President Bush to give the American people details about the progress being made in that country - from military triumphs to the proliferation of cellphones and satellite dishes. Do we go with Lieberman who has been over to Iraq 4 times in the last 17 months, or should we go with Jane Fonda's ex?
posted by Jack Mercer @ 11/29/2005 02:15:00 PM


About Me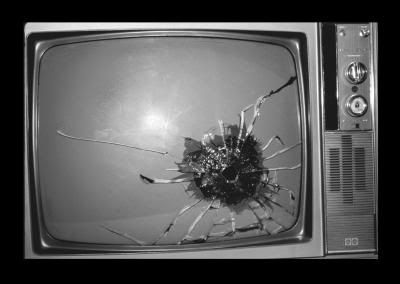 Name: Jack Mercer
Home:
About Me:
See my complete profile

"Snipet" (pronounced: snipe - it) is not a word.It is a derivative of two words: "Snipe" and "Snippet".




Miriam Webster defines Snipe as: to aim a carping or snide attack, or: to shoot at exposed individuals (as of an enemy's forces) from a usually concealed point of vantage.




Miriam Webster defines Snippet as: : a small part, piece, or thing; especially : a brief quotable passage.




In short, "Snipets" are brief, snide shots at exposed situations from a concealed vantage point.

WARNING! With due reverence to the Bill of Rights and the First Amendment there is NO comment policy on the News Snipet.

Other things
Archives
Politics
Template by