PREPARE!
Do Something!
Other things
"
Other things
HAPPY THANKSGIVING!
Wednesday, November 23, 2005
I realize that when giving thanks one has little time to complain. My worldly travels, my life in other countries has given me a perspective about our nation and the wonderful people who are in it. Even though we offer a continuous critique, I would wish to be nowhere else. I am thankful for so much it is hard to start a list, so here I will just list out the friends I am thankful for--those I have come to know as a result of the blogosphere.

Lightning Bug

--we go WAY back. You will always be "The Pontif" to me.

Hen Whisperer

--another friend from ebloggy whose posts are much more than idle clucking.

Chickenhawk

--much too level-headed and thoughtful to be so young.

Shea

--as far left as I am right, but a friend with principle nonetheless.

Bookworm

(BW)--who is smarter than anyone I know.

Mochi

--the Neo-libs glue who is always willing to tackle any issue.

Overflow

("O")--who ebbs and flows in and out of my blogosphere life, but adds beauty and wisdom each time she does.

Nolff

--a fellow SC'ian whose band I really want to see sometime! And also some of the latest to visit the Snipet:

Round Man

(RM)--Another fellow SC'ian who is just as conservative as me.

Mike of the North

--Our friend from Alaska who has got to be freezing to death about now.

Nettie

--My youngest visitor I think--but uncommonly wise and well read. And many of you other bloggers that drop by to visit on the occassion (forgive me if I forgot--Jack's mind is not quite what it used to be). In this coming holiday season may God richly bless you and your families. -Jack _________________________________________________ Whereas it is the duty of all Nations to acknowledge the providence of Almighty God, to obey his will, to be grateful for his benefits, and humbly to implore his protection and favor -- and whereas both Houses of Congress have by their joint Committee requested me "to recommend to the People of the United States a day of public thanksgiving and prayer to be observed by acknowledging with grateful hearts the many signal favors of Almighty God especially by affording them an opportunity peaceably to establish a form of government for their safety and happiness." Now therefore I do recommend and assign Thursday the 26th day of November next to be devoted by the People of these States to the service of that great and glorious Being, who is the beneficent Author of all the good that was, that is, or that will be -- That we may then all unite in rendering unto him our sincere and humble thanks -- for his kind care and protection of the People of this Country previous to their becoming a Nation -- for the signal and manifold mercies, and the favorable interpositions of his Providence which we experienced in the tranquility [sic], union, and plenty, which we have since enjoyed -- for the peaceable and rational manner, in which we have been enabled to establish constitutions of government for our safety and happiness, and particularly the national One now lately instituted -- for the civil and religious liberty with which we are blessed; and the means we have of acquiring and diffusing useful knowledge; and in general for all the great and various favors which he hath been pleased to confer upon us. And also that we may then unite in most humbly offering our prayers and supplications to the great Lord and Ruler of Nations and beseech him to pardon our national and other transgressions -- to enable us all, whether in public or private stations, to perform our several and relative duties properly and punctually -- to render our national government a blessing to all the people, by constantly being a Government of wise, just, and constitutional laws, discreetly and faithfully executed and obeyed -- to protect and guide all Sovereigns and Nations (especially such as have shewn [sic] kindness onto us) and to bless them with good government, peace, and concord -- To promote the knowledge and practice of true religion and virtue, and the encrease [sic] of science among them and us -- and generally to grant unto all Mankind such a degree of temporal prosperity as he alone knows to be best. Given under my hand at the City of New York the third day of October in the year of our Lord 1789. George Washington
posted by Jack Mercer @ 11/23/2005 09:15:00 PM


About Me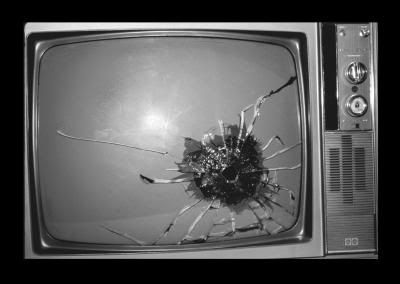 Name: Jack Mercer
Home:
About Me:
See my complete profile

"Snipet" (pronounced: snipe - it) is not a word.It is a derivative of two words: "Snipe" and "Snippet".




Miriam Webster defines Snipe as: to aim a carping or snide attack, or: to shoot at exposed individuals (as of an enemy's forces) from a usually concealed point of vantage.




Miriam Webster defines Snippet as: : a small part, piece, or thing; especially : a brief quotable passage.




In short, "Snipets" are brief, snide shots at exposed situations from a concealed vantage point.

WARNING! With due reverence to the Bill of Rights and the First Amendment there is NO comment policy on the News Snipet.

Other things
Archives
Politics
Template by