PREPARE!
Do Something!
Other things
"
Other things
ALITO
Monday, October 31, 2005
Conservatives who piled on President Bush's choice of Harriet Miers for the Supreme Court will likely be as cheerful over his new nominee as they were dispirited over the Miers nomination. The only thing that could make it better is if Democrats follow through on Sen. Harry Ried's threat that the selection of Samuel Alito would "create a lot of problems." Bring it on Harry. Apparently, the President has decided that he's ready for a fight after all. He'd better be. A good fight with, and victory over, Democrats in Congress is the only thing that can save his presidency. The initial word on Alito is that he is a clone of Antonin Scalia - only kinder and gentler. The Associated Press reported today, "So consistently conservative, Alito has been dubbed 'Scalito'; or 'Scalia-lite' by some lawyers because his judicial philosophy invites comparisons to conservative Supreme Court Justice Antonin Scalia. But while Scalia is outspoken and is known to badger lawyers, Alito is polite, reserved and even-tempered." Alito, from the 3rd Circuit U.S. Appeals Court, is famous (or infamous, depending on who's reviewing his record) for being the lone dissenter on a case in the early 1990s (Planned Parenthood v. Casey) in which the 3rd Circuit struck down a Pennsylvania law that would have required women seeking abortions to notify their spouses. Alito wrote, "The Pennsylvania legislature could have rationally believed that some married women are initially inclined to obtain an abortion without their husbands' knowledge because of perceived problems - such as economic constraints, future plans or the husbands' previously expressed opposition - that may be obviated by discussion prior to the abortion." The case ended up at the Supreme Court, which struck down the spousal notification provision of the law. Chief Justice William H. Rehnquist dissented from the 6-3 majority, and cited Alito's reasoning in his dissent. There are two ways this nomination could go. Democrats could back down and allow Alito to be confirmed with some saber rattling, but no action. Or, they could try to launch a filibuster, which would test the "Gang of 14" deal. If the Democrat half of the gang agrees to help the home team instead of the gang, then Senate Majority Leader Bill Frist will have to decide whether to invoke the so-called "nuclear" or "constitutional" option, and the Republican half of the gang will be tested. One way or the other, I believe the chances are better than not that Alito will be confirmed. Confirming him without a major fight would get much of Bush's base off his back. Confirming him with a fight would not only get them off his back, but would re-energize them and make it possible that he can do more than just tread water for the rest of his presidency.
posted by Jack Mercer @ 10/31/2005 06:35:00 AM


About Me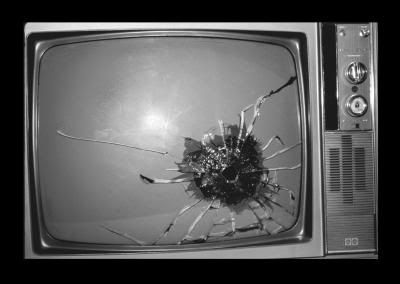 Name: Jack Mercer
Home:
About Me:
See my complete profile

"Snipet" (pronounced: snipe - it) is not a word.It is a derivative of two words: "Snipe" and "Snippet".




Miriam Webster defines Snipe as: to aim a carping or snide attack, or: to shoot at exposed individuals (as of an enemy's forces) from a usually concealed point of vantage.




Miriam Webster defines Snippet as: : a small part, piece, or thing; especially : a brief quotable passage.




In short, "Snipets" are brief, snide shots at exposed situations from a concealed vantage point.

WARNING! With due reverence to the Bill of Rights and the First Amendment there is NO comment policy on the News Snipet.

Other things
Archives
Politics
Template by