PREPARE!
Do Something!
Other things
"
Other things
I'M NOT MAKING THIS UP!
Friday, September 16, 2005

THE BELOW WAS POOR CINDY SHEEHAN. REALLY! HAT TIP: Rachel Welcome to MichaelMoore.com!: " don't care if a human being is black, brown, white, yellow or pink. I don't care if a human being is Christian, Muslim, Jew, Buddhist, or pagan. I don't care what flag a person salutes: if a human being is hungry, then it is up to another human being to feed him/her. George Bush needs to stop talking, admit the mistakes of his all around failed administration, pull our troops out of occupied New Orleans and Iraq, and excuse his self from power. The only way America will become more secure is if we have a new administration that cares about Americans even if they don't fall into the top two percent of the wealthiest. "
posted by Jack Mercer @ 9/16/2005 02:56:00 PM


About Me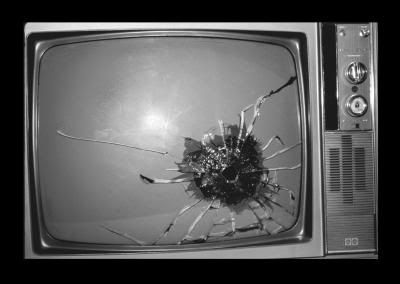 Name: Jack Mercer
Home:
About Me:
See my complete profile

"Snipet" (pronounced: snipe - it) is not a word.It is a derivative of two words: "Snipe" and "Snippet".




Miriam Webster defines Snipe as: to aim a carping or snide attack, or: to shoot at exposed individuals (as of an enemy's forces) from a usually concealed point of vantage.




Miriam Webster defines Snippet as: : a small part, piece, or thing; especially : a brief quotable passage.




In short, "Snipets" are brief, snide shots at exposed situations from a concealed vantage point.

WARNING! With due reverence to the Bill of Rights and the First Amendment there is NO comment policy on the News Snipet.

Other things
Archives
Politics
Template by