PREPARE!
Do Something!
Other things
"
Other things
HYPOCRITS!
Tuesday, September 06, 2005
Times-Picayune Wants FEMA Officials Out - Yahoo! News: "Louisiana's largest newspaper is lashing out at the federal government's response to Hurricane Katrina. In an open letter to President Bush, the Times-Picayune is calling for every official at the Federal Emergency Management Agency to be fired -- especially director Michael Brown. The editorial says 'We're angry, Mr. President, and we'll be angry long after our beloved city and surrounding parishes have been pumped dry.' The newspaper goes on to say 'Our people deserved rescuing. Many who could have been were not. That's to the government's shame.'" But the TIMES-PICAYUNE published a story on July 24, 2005 stating: City, state and federal emergency officials are preparing to give a historically blunt message: "In the event of a major hurricane, you're on your own." Staff writer Bruce Nolan reported some 7 weeks before Katrina: "In scripted appearances being recorded now, officials such as Mayor Ray Nagin, local Red Cross Executive Director Kay Wilkins and City Council President Oliver Thomas drive home the word that the city does not have the resources to move out of harm's way an estimated 134,000 people without transportation." "In the video, made by the anti-poverty agency Total Community Action, they urge those people to make arrangements now by finding their own ways to leave the city in the event of an evacuation. "You're responsible for your safety, and you should be responsible for the person next to you," Wilkins said in an interview. "If you have some room to get that person out of town, the Red Cross will have a space for that person outside the area. We can help you."
posted by Jack Mercer @ 9/06/2005 06:43:00 PM


About Me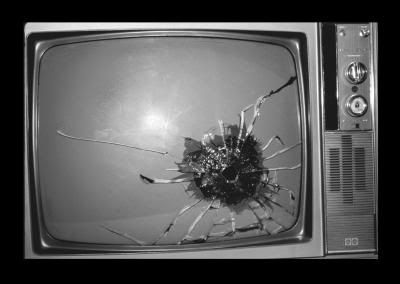 Name: Jack Mercer
Home:
About Me:
See my complete profile

"Snipet" (pronounced: snipe - it) is not a word.It is a derivative of two words: "Snipe" and "Snippet".




Miriam Webster defines Snipe as: to aim a carping or snide attack, or: to shoot at exposed individuals (as of an enemy's forces) from a usually concealed point of vantage.




Miriam Webster defines Snippet as: : a small part, piece, or thing; especially : a brief quotable passage.




In short, "Snipets" are brief, snide shots at exposed situations from a concealed vantage point.

WARNING! With due reverence to the Bill of Rights and the First Amendment there is NO comment policy on the News Snipet.

Other things
Archives
Politics
Template by