PREPARE!
Do Something!
Other things
"
Other things
HOWARD WEIGHS IN
Thursday, September 01, 2005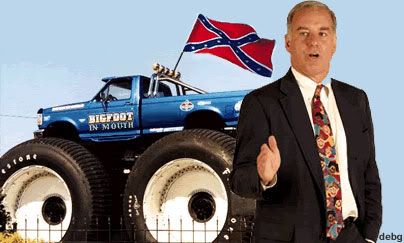 At first I wondered is this guy THAT dumb? And then I realized, no, probably not--but he is counting on his constituents to be. "Democratic National Committee Chairman Howard Dean issued the following statement reminding President Bush that in case he hadn't noticed, ordinary Americans have been doing their part. They have been making sacrifices, they have been suffering. Meanwhile President Bush has failed to rein in skyrocketing gas prices. Now, in the wake of Hurricane Katrina, as Americans pull together to do their part, and gas prices again explode, Chairman Dean suggested that perhaps it's time for President Bush to finally use whatever influence he may have to call on his friends and campaign contributors in the oil and gas industry to bear their fair share of the burden: "Under the Bush Presidency over the past five years we've seen skyrocketing gas prices and oil companies reaping record profits, while ordinary Americans struggle to pay their bills -- yet the President has seemingly looked the other way. Americans are always willing to shoulder their fair share of the burden, and they have been. Now it's time for the President to step up and put the needs of the American people ahead of profits for his pals in Big Oil. So while he's asking ordinary Americans to do more, he ought to show some real leadership, and call on his friends in Big Oil to join in the sacrifice and stop gouging American families at the gas pump" If one is lucky, a solitary fantasy can totally transform one million realities. Maya Angelou
posted by Jack Mercer @ 9/01/2005 06:26:00 PM


About Me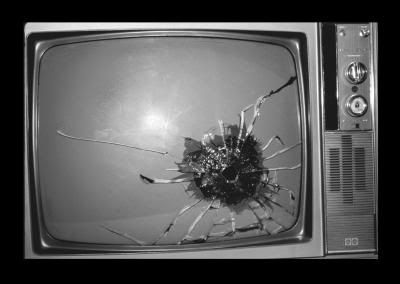 Name: Jack Mercer
Home:
About Me:
See my complete profile

"Snipet" (pronounced: snipe - it) is not a word.It is a derivative of two words: "Snipe" and "Snippet".




Miriam Webster defines Snipe as: to aim a carping or snide attack, or: to shoot at exposed individuals (as of an enemy's forces) from a usually concealed point of vantage.




Miriam Webster defines Snippet as: : a small part, piece, or thing; especially : a brief quotable passage.




In short, "Snipets" are brief, snide shots at exposed situations from a concealed vantage point.

WARNING! With due reverence to the Bill of Rights and the First Amendment there is NO comment policy on the News Snipet.

Other things
Archives
Politics
Template by