PREPARE!
Do Something!
Other things
"
Other things
The American Thinker
Monday, September 05, 2005
The American Thinker: "New Orleans, the tragedy As Hurricane Katrina headed toward New Orleans, sticklers for the actual meaning of words told us that it would be wrong to label the impending disaster a tragedy. That term, with its origins in drama, refers to horrible consequences produced out of the flaws in human nature. A hurricane is a force of nature, and cannot by definition be 'tragic' no matter how horrible the outcome. The drama unfolding in New Orleans, however, is now officially a tragedy. Katrina wrought destruction, but the consequences most horrifying us today are the result of human folly. "
posted by Jack Mercer @ 9/05/2005 07:18:00 PM


About Me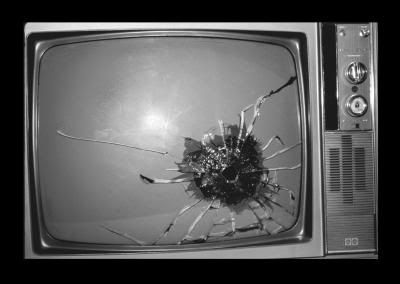 Name: Jack Mercer
Home:
About Me:
See my complete profile

"Snipet" (pronounced: snipe - it) is not a word.It is a derivative of two words: "Snipe" and "Snippet".




Miriam Webster defines Snipe as: to aim a carping or snide attack, or: to shoot at exposed individuals (as of an enemy's forces) from a usually concealed point of vantage.




Miriam Webster defines Snippet as: : a small part, piece, or thing; especially : a brief quotable passage.




In short, "Snipets" are brief, snide shots at exposed situations from a concealed vantage point.

WARNING! With due reverence to the Bill of Rights and the First Amendment there is NO comment policy on the News Snipet.

Other things
Archives
Politics
Template by